Are More Couples Opting for an Intimate Micro Wedding?
Just as fashion and hairstyles are ever-evolving, the same can be said about wedding styles, traditions, and customs. And, depending on where you are located in the country, or world for that matter, local customs and local traditions add to variations and differences. What does that mean, simply, weddings, ... like everything else is ever-evolving… cue the intimate, micro wedding.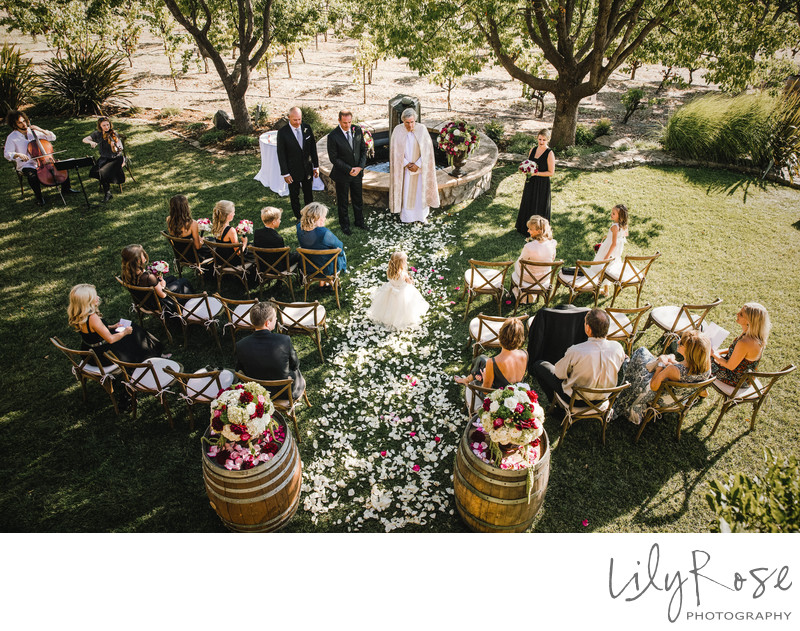 What is the difference between Micro, Intimate, Elopement, Small, and Petite Weddings?
Micro weddings are defined as 50 guests or less with a reception or dinner following with all the decor, floral, photography, toasts, etc., ...basically, everything from a large traditional wedding, just on a compact scale. A micro wedding has a focus purely on the wedding itself; family style, if you will. It's similar to the traditional wedding, only on a modest, more manageable scale. Second marriages, vow renewal fit perfectly into this category.
Whereas, an elopement is defined as just the couple; a secret get-a-way with an officiant and sometimes a photographer, often spur-of-the-moment affair. An elopement is almost entirely focused on the marriage and unity of the couple and is pretty self-explanatory.
Petite weddings would be similar to micro weddings, on an even smaller scale, with a guest count of around 20 or less. Regardless of the descriptor: small, intimate, diminutive, little, miniature, "mini-mony", minute, petite, tiny, these celebrations are unique, intimate, cherished, and extremely romantic.
While the terms might be interchangeable, the micro wedding still differs from an elopement, which implies a spontaneous, shotgun, quick wedding with few, if any wedding guests. The micro wedding still contains all the elements of a traditional ceremony, including a venue event space or restaurant, photographer, floral, cake, and decor. The biggest difference is the size.
If we were to go back through all the weddings we have photographed (700+), I would say about 40% of them could be classified as "micro weddings" with the guest count between 8-50 guests. These intimate celebrations are still styled, themed, include traditions, they are just smaller. And being smaller saves the couple's money that might have been spent on the larger guest count with rentals, floral, catering, etc.
As We Navigate the New World of Micro Weddings and Face Masks in Everyday Life
Hand Sanitizer as a wedding favor is so 2020!
As we begin to navigate events in 2021, (and beyond), facemasks will, no doubt, be present. That said, it can be infuriating wearing a mask with glasses, because, you guessed it, your glasses fog up! Even sunglasses! With so many of us hoping to attend weddings and events, or for those working on projects where masks are required; wearing sunglasses, prescription glasses, or even safety glasses... the last thing we want is fogged-up glasses.
Wedding photographers are observers at heart, we witness and document events both in the forefront, as well as, behind the scenes. Taking photos of guests wearing masks, our sympathies go out to those wearing glasses, because we can see them fogging, and we feel the exasperation.
Snagwolf's StopFOG Gel is the answer, and the absolute perfect wedding favor, stocking stuffer, birthday gift, or any other reason you can think of ... for 2021 and beyond! StopFOG Gel all but eliminates fogging on glasses, goggles, and face shields, perfect for all the doctors out there, as well! If you haven't tried it yet, you can order at Snagwolf. Stay safe out there, and let the weddings commence!
| | |
| --- | --- |
| (916) 246-8200 | |


Is a Micro Wedding Right for you?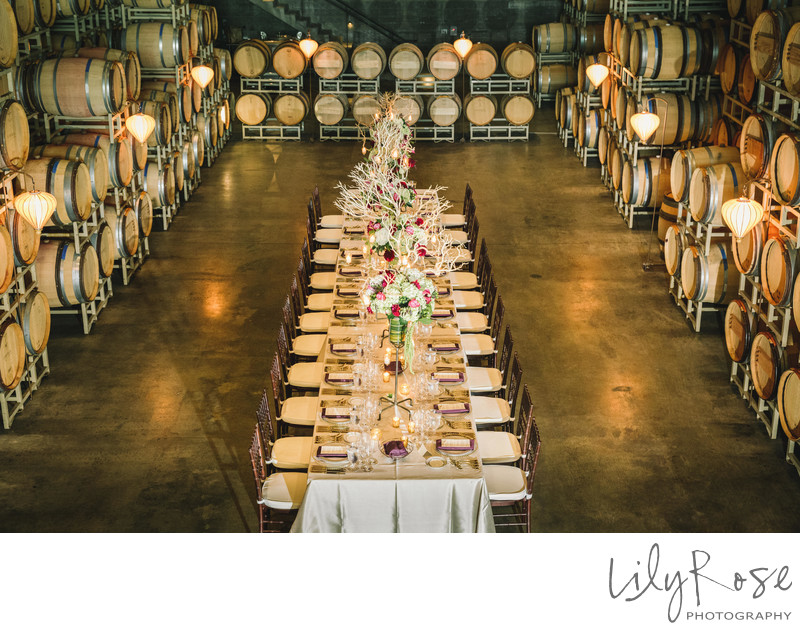 There are so many variations of how a wedding day can be structured, the options are endless, and no two weddings being the same. Traditions of grand church weddings with 'cake & punch' receptions directly following have evolved into longer sit-down-dinner receptions.
Most couples do not elope, but in the changing climate, they may choose a more modest affair. With traditional wedding costs averaging well over $30,000, according to The Knot, couples are choosing simple, more intimate weddings which is actually more romantic than it sounds. This gives couples a chance to have their cake, and to eat it, too, surrounded by close family and friends.
Weddings are celebrations, a chance to share vows, make promises to one another, a chance to share a meal, and possibly dance. Regardless of size, all weddings and revelries can offer unique experiences for your guests. When you have tiny, petite, or micro weddings, the ability to offer a higher-end dining experience with fine cuisine is easier as there are more venues and restaurants accessible to smaller groups. Tie the knot while you rethink traditions and make them your own. Micro-weddings allows for you to gather the same group of friends and family for future anniversary dinners… how amazing would that be!
If you start thinking about it, the possible locations are endless; mountain tops, vineyards, camping, "glamping", beaches, (even better a free beaches), backyards, restaurants, meadows, drive-in-theaters, hiking and nature trails, hotels, museums, parks, destination "all-inclusive", city halls, at the lake, national landmarks, cliff overlooks, non-traditional venues such as high-end house rentals, Airbnb, etc., … and the list goes on…
Benefits of Tiny, Petite and Micro Weddings
Micro and petite weddings can be a beautiful intersect between "all or nothing". For those who do not want a large wedding, or just feel the wedding planning process is a lot to juggle, a micro wedding might be the perfect fit. You do not need to sacrifice details; appetizers, tapas, small bites can be perfect if managing aspects while maintaining a budget. You'll save money and get to spend more time with family and friends. Be authentic to your vision, it is your wedding day, after all.
Just a side note, no matter how small your wedding is, hire a photographer. You'll want to have these memories captured, even if you decide on an elopement.
Who Might Want a Micro Wedding:
Those newly engaged
Those wanting romance without the limelight
Couples who want to travel to exotic (or not) destinations
Those that have a desire for intimacy
Those cost-conscious
Couples wishing to leave for the honeymoon on the same day or next day
Second marriages
Couples having two ceremonies, in two different locations to include family unable to travel
Vow renewals
Through all the laughter, tears and emotion, get hitched, be you, do what you want, and if you need to; marry now with an elopement or micro wedding and party later. There are so many all-inclusive packages offering officiants, cake, photographer weekday micro/petite weddings, just ask.



Celebrations that Suit Your Style
Last November, we photographed a petite/tiny wedding with 10 guests. It was gorgeous! After the ceremony, everyone toasted the couple with champagne and had a bit of wedding cake. They ended their evening at The French Laundry restaurant for dinner… I mean WOW! That does take a bit of planning as I think it takes about a year to get a reservation at The French Laundry!
Our Micro Wedding
Before we even knew the term, we had a micro wedding in 2010. At the time, I would have just classified it as an intimate wedding. (See how the terminology continues to change?). We got ready together, and had a "first look", walked "down the aisle" or stairs as it were, together, and even had two flower girls. We got married on the (free) beach in Half Moon Bay with a total of 17 guests. Everyone stood around while we had the most amazing hand-fasting ribbon ceremony. Our children participated in parts of our vows where we promised our intentions and ourselves to each other.
Our vows: (which I still LOVE) are below.
Afterward, we had an incredible dinner at Navio, Ritz Carlton with lots of Prosecco, laughter, stories, and family. Yes, we had two wedding cakes: lemon poppy seed with whipped cream frosting, and a fruit basket with vanilla custard and whipped cream frosting. Both of the cakes were from Freeport Bakery, Sacramento… because I just couldn't decide on one. (No, Freeport Bakery did not deliver that far… I am thankful my sister was willing to pick them up on the way to Half Moon Bay).
Come to think of it, I am not sure your marriage license witnesses are supposed to be under the influence, but I know my sister had had a couple of martinis at the point of signing! We spent the weekend at the Ritz Carlton, and have continued to go back to Half Moon Bay frequently. Our most favorite restaurant is a complete hole in the wall in Princeton called Barbara's Fish Trap…it's so good!
VOWS
Know now before you go further, that since your lives have crossed in this life you have formed ties between each other.
As you seek to enter this state of matrimony you should strive to make real, the ideals, which give meaning to both this ceremony and the institution of marriage.
With full awareness, know that within this circle you are not only declaring your intent to be hand-fasted before your friends and family, but you speak that intent also to your creative higher powers.
The promises made today and the ties that are bound here greatly strengthen your union; they will cross the years and lives of each soul's growth.
Do you still seek to enter this ceremony? "Yes, we seek to enter", we replied.
In times past it was believed that the human soul shared characteristics with all things divine. It is this belief which assigned virtues to the cardinal directions; East, South, West, and North. It is in this tradition that a blessing is offered in support of this ceremony.
Blessed be this union with the gifts of the East. Communication of the heart, mind, and body Fresh beginnings with the rising of each sun. The knowledge of the growth found in the sharing of silences.
Blessed be this union with the gifts of the South. The warmth of hearth and home the heat of the heart's passion the light created by both to lighten the darkest of times.
Blessed be this union with the gifts of the West. The deep commitments of the lake the swift excitement of the river the refreshing cleansing of the rain the all-encompassing passion of the sea.
Blessed be this union with the gifts of the North Firm foundation on which to build a stable home to which you may always return.
Each of these blessings from the four cardinal directions emphasizes those things, which will help you build a happy and successful union. Yet they are only tools. Tools, which you must use together to create what you seek in this union.
I bid you join hands and look into each other's eyes.
Larry, Will you cause her pain?
Larry replied, "I May."
Is that your intent?
Larry replied, "No."
Debbie, Will you cause him pain?
I replied, "I may."
Is that your intent?
I replied, "No."
Will you share each other's pain and seek to ease it?
Together, we said, "Yes."
The first ribbon was draped across our hands.
And so the first binding is made.
Debbie, Will you share his laughter?
I said, "Yes."
Larry, Will you share her laughter?
He said, "Yes."
Will both of you look for the brightness in life and the positive in each other?
We said, "Yes."
The second ribbon was draped across our hands
And so the second binding is made.
Debbie, Will you burden him?
I replied, "I may."
Is that your intent?
I replied, "No."
Larry, Will you burden her?
Larry replied, "I May."
Is that your intent?
Larry replied, "No."
Will you share the burdens of each so that your spirits may grow in this union?
We replied, "Yes."
The third ribbon is draped across our hands
And so the third binding is made.
Debbie, will you share his dreams?
I said, "Yes."
Larry, will you share her dreams?
"Yes."
Will you dream together to create new realities and hopes?
We said, "Yes."
The fourth ribbon is draped across our hands
And so the fourth binding is made.
Larry, will you cause her anger?
Larry replied, "I may."
Is that your intent?
"No", he replied.
Debbie, will you cause him anger?
I replied, "I may."
Is that your intent?
I replied, "No."
Will you take the heat of anger and use it to temper the strength of this union?
We said, "We Will."
The fifth ribbon is draped across our hands
And so the fifth binding is made.
Debbie, Will you honor him?
I said, "I will."
Larry, Will you honor her? He said, "I will"
Will you seek to never give cause to break that honor?
We said, "We shall never do so."
The sixth ribbon was draped across our hands
And so the sixth binding is made.
We used slate blue and sage green ribbons, with each of our children tying one to the other alternating colors. Once each of the ends was tied it resulted in a circle of ribbon (slate-sage-slate-sage…) that was laid on the ground at our feet with us in the center. (I still have this circle of ribbons).
PS This is my parents at their wedding (they eloped in Las Vegas, NV), and this is the only image they have.
How wedding traditions and events have changed over the last 150+ years
From all of the bridesmaids dressing exactly like the bride to ward off evil spirits and ex-loves to pageboys modifying their duties from carrying with wedding dress down the aisle to just the wedding bands. From elopements to large church weddings, to simple backyard weddings and, now intimate, petite and micro weddings, weddings have evolved; will continue to change with new trends, modified traditions, and combined cultural aspects.
From the 1850s through the 1950s the majority of wedding photos were taken in a photography studio as black and white images. (Photographs from Larry's parents' wedding). -Above photos credit: Jay Storm Studio, Hampton, CT.
1854 Tradition of wearing white was started with Queen Victoria, but wasn't adopted by middle-class brides until after World War II.
1880s Wedding photos took place in the studio with long exposures, so you rarely see smiling couples
1919 Weddings were so formal and elaborate regarding catering, florist, invitations, seamstress that a separate person was needed to coordinate all the efforts, and hence the wedding planner was created. Large tiered wedding cakes popular
1920 Short wedding dresses, headpieces.
1924 The average age of a bride was just over 21
1925 Wedding vendors started actively marketing to brides with retail stores
1927 The wedding registry was created at Marshall Field's, other department stores quickly followed
1928 The first automatic film-developing machine was patented, photographers invited to the event for formal family groups
1929 The start of the Depression led to less expensive choices, reusing dresses, or simply wearing the best-owned outfit
1930 Wedding cakes were a luxury
1930's Formal affair with studio portraits art-deco influences
1931 Small Las Vegas wedding chapels opened offering "micro" weddings and elopements with no blood test, no waiting period. These continue to draw couples to this day.
1933 With the end of Prohibition on December 5, 1933, wedding guests could now toast the newly married couple
1934 Bridal magazines were introduced, the first being "So You're Going to Be Married", later changing its title to "Brides"
1936 Long veil and headpieces
1938 On average a 1930's bride spent just under $1,100 for their wedding dress
1939 At the start of WWII, weddings were more modest, often planned in a few days and many times to men on military leave or leaving shortly to go to war
1940 Uptick of men wearing wedding bands with more American men fighting overseas. Wearing wedding bands would remind soldiers of their wives back home.
1940s Wartime weddings occurred at city hall, simple suits, military uniforms, even short dresses or best-owned dress in place of a gown with few friends in attendance. Depression wedding dresses made out of less expensive fabrics, floor-length. Roll film allowed photography of the entire event
1945 With the war over, wedding celebrations increased in number and size and sparked the Baby Boomer generation
1947 A Diamond is forever, DeBeers … large engagement rings became popular in the middle-class
1949 Wedding dresses had plunging necklines, short veils
1950s Wedding trend was large elaborate church events, and couples often had their portraits taken in a photography studio

1960 Etta James' version of "At Last" would become a staple at almost every wedding to date
1968 Honeymoon to exotic destinations became more common with affordable air travel
1970 Long sleeve dresses, lots of lace and high necklines for the women, and powder blue tuxes with ruffled shirts for the men. Weddings starting to move out of churches into parks, destinations
1978 Technology changing wedding planning with email and printers
1978 Bohemian fashion
1980 Wedding dress had puffy shoulders, shoulder pads, lots of frills and taffeta
1981 Fairy-tale wedding: Lady Diana Spencer married Prince Charles, 750 million people watched the televised ceremony
1982 MORE lace, (is that even possible) longer veils, bigger bouquets
1983 Sony released the consumer camcorder, and couples found videography for their wedding
1990 Vera Wang bridal collection NY
1990's Balloons decorated receptions, yes,… balloons
1991 Films like Father of the Bride, starring Steve Martin influenced the 1990s bride
1994 Tiaras are everywhere
1994 Digital photography is becoming available to consumers, it will still take another 6-10 years for digital photography to overtake traditional film cameras
1997 Wedding dresses with spaghetti straps
1998 Precious Moments became the top (no pun intended) cake topper with more than 2 million wedding cakes according to the Chicago Tribune
1999 While plastic, one-use cameras have been around for a while, these disposable cameras have now made it to the wedding trend list and can be found on reception tables everywhere
2002 NBC announces The Bachelor… reality TV based on finding your soul make while America watched and followed along every week
2004 Strapless dresses, silhouette designs
2005 Wedding Crashers movie… showing guests are an extremely important aspect of a wedding
2006 Traditional wedding registries redefine and include the gift of cash towards honeymoon fund, and don't forget the Dutch-tilt images
2007 Couples publicized with new reality shows like Say Yes to the Dress
2008 Sex and the City: The Movie
2008 Trash the Dress: a completely different (OPPOSITE) mindset from the 1930's bride that treasured & coveted her mother or grandmother's wedding dress
2009 Guest-books evolve from simple signatures to creative picture books/prints
2010 Sparkler exits and 'rustic weddings'
2010 Pinterest and social media change how couples find inspiration
2012 Wedding blogs like Style Me Pretty, Green Wedding Shoes, and Little Black Book offering advice to all couples
2012 Everything (well, almost everything) is posted to Social media, 'hashtags' craze
2015 Supreme Court legalizes same-sex weddings (See Sonia and Kate's micro wedding album)

2017 Micro and intimate weddings
2018 Halter wedding dresses
2018 After-parties, because why not!
2020 Environmentally, sustainable, Eco-friendly. Micro weddings continue.

Lily Rose Photography © 2023 - (707) 603-9062 Address: 1055 Broadway, STE. E1, Sonoma, CA 95476 debbie@lilyrosephotography.com Privacy Terms of Use