FREQUENTLY ASKED QUESTIONS
We feel honored to be participants in every wedding we shoot and treat both the day and those involved with the highest level of respect. Most of all, weddings are a day filled with beauty and magic that emerges effortlessly. We believe our job is to capture that magic in the most authentic way - unobtrusively, honestly, joyfully! I am a hopeless romantic, by the way, can you tell? Below you will find answers to some of our more commonly asked questions.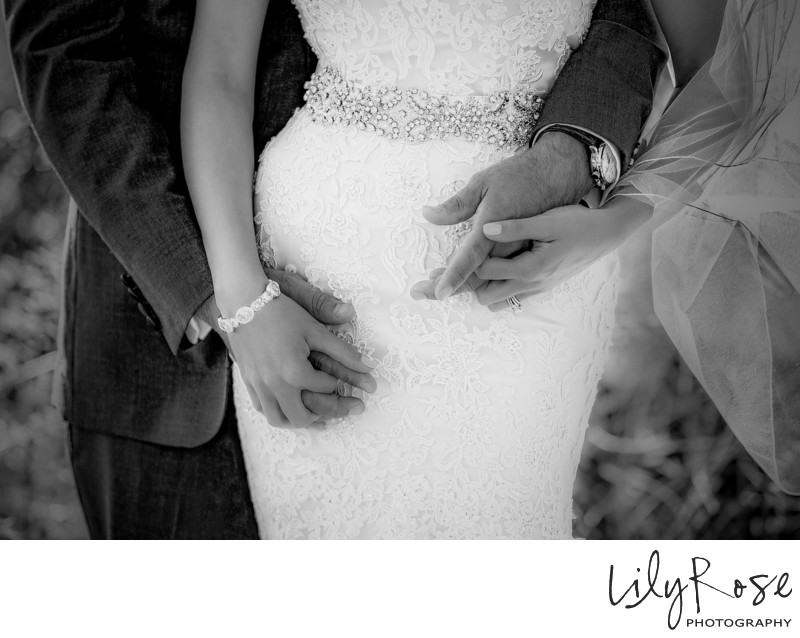 ---
APPROACH AND METHODOLOGY
What is the typical investment?
Every wedding is unique, and ultimately depends on your wedding and your requirements! Clients typically invest around $4800 (USD) which includes full resolution digital wedding day files and a 20pg 8x12 linen wedding album, a complimentary engagement session and online gallery for ordering and sharing; however, packages can be customized to fit individual needs via á la carte options. For full pricing, please get in touch!
What if our budget doesn't fit the typical investment?
After several years of turning away weddings because we were already booked or outside the desired budget, we decided it was time to add an associate program to Lily Rose Photography. $3400 (plus CA tax for CA residents) and includes:

7 hours of wedding day coverage by associate photographer
Concurrent coverage by additional associate photographer
Flash drive of full-size JPG files
Online gallery of images for ordering prints, sharing with family and friends: 30% off prints for the first 10 days
Images typically available within 4-6 weeks

We have carefully, hand-selected our associate team. They are trained by us, observing and photographing with us as second photographers, we promise, you are in good hands. With regards to processing, albums design, and the general business end of things, we still handle all of that. You are not "settling" when you hire our associate team, they are an extension of us. All our clients, both ours and the associates, are always treated the same.
How do I book you for my wedding?
The first step is to get in touch with me to see if I am available for your wedding. Then we can either meet or chat on the phone to see if we are the best photographer for your wedding and figure out what kind of coverage will work best. If one of the standard packages doesn't quite fit what you are looking for, let's chat, there are ways to customized a package just for you! After that booking is done online and is so simple!
What is the retainer fee?
Our retainer is 1000.00 (USD), which along with your signed contract secures your wedding date. The retainer is applied to your package balance, with the balance split 50% due at 90 days prior to your event, and the final payment due 30 days prior to the day of your wedding. A signed contract and retainer are required to secure your wedding date.
How would you describe your style?
Our style is best described as "all of the above". During the getting ready portion of the wedding day, we are documentary photographers; contemporary for details; timeless during family groups, fashion during portraits and romantics and photojournalist for the ceremony. When shooting we will encounter every type of light; from incandescent to natural, to created light. The goal is a perfect balance.
What can you tell us about Lily Rose Photography?
Lily Rose Photography is contemporary, fresh, and timeless, with a photojournalist flare. We take pride in our creativity and "above and beyond" way of thinking when it comes to photographing "your" day, capturing the perfect balance of portraits and photo-journalistic images that represent the true moments and special memories, down to the last detail. We are a bit competitive with each other, which only gets you better images.
We really want an indoor or nighttime wedding, but I've heard that will not look good in pictures. What do you think?
Go for it! While photographers generally prefer natural light to artificial light for the photographs, you should always do what makes you happy. Regardless of the wedding location or time of day, we come prepared to handle any lighting situation and have years of experience with many different venues and circumstances, including nighttime weddings. During a wedding day, photographers will encounter every single light source from incandescent to natural, to fluorescent and artificial, and need to be able to handle each without hesitation.
Do you shoot film or digital?
We can absolutely shoot some film at your wedding. We are 100 percent digital for most weddings as the creative latitude that digital gives is pretty amazing. When we shoot, we not only shoot for the moment; but also, have a clear vision of what the finished image will look like. By shooting digitally, there is freedom to shoot more, and deliver more; the possibilities are limitless! That said; if you'd like a little film, let us know!
What sets you apart from the competition?
We are a married couple that have both studied photography intensely. Debbie has a bachelors degree in photography and Larry has taught photography for 15 years. Larry's father was a photographer and has work in the Museum of Modern Art in New York. Beyond that, we do go the extra mile for our clients, and love being a part of the wedding day.
On the business side, we would rather have colleagues, than competitors. We are more than willing to share knowledge and assist any photographer in the area. We have so many photographers as friends and consider ourselves lucky to be a part of such an amazing team of talented individuals.
Where do you find inspiration?
Literally everywhere! Magazines, nature, TV, commercials, cinematography, old films, and the way the sunlight shifts along a wall.
"I learned that inspiration does not always come like a bolt, nor is it kinetic, energetic, striving, but it comes into us slowly and quietly and all the time." -Brenda Ueland
How do you keep yourself educated, keep your skills up?
I have a Bachelor of Arts degree in photography and am a member of many professional photographer associations including Professional Photographers of America (PPA), Wedding & Portrait Photographers International (WPPI), Sony Imaging PRO Support, as well as many local organizations. In addition, we continually attend workshops that focus on artistic and business improvement.
---
FOR THE NEWLY ENGAGED
What do I wear to my engagement session?
Portrait / Engagement Clothing advice: We absolutely encourage outfit changes. So consider wearing something dressy and bringing along something more casual/ every day.
Beware of words, logos, loud colors and patterns that might distract from the truly important aspect of the pictures: you! The human eye will locate familiar words in pictures and put them together, taking away from the true subject.
Coordinate your outfits, but don't wear the exact same thing. Stick to the same color family or complementary tones and bear in mind that darker colors are most slimming on women.
Think about wearing an outfit that matches your surroundings. Floppy summer hat for a beach session: YES! Floppy summer hat for a snowy session on the ski slopes: MAYBE NOT.
Give your shoes as much attention as your shirt. They will be in the pictures and may even be highlighted in a few. For those inclines, heels are great with jeans, pants, or skirts if you're comfortable in them. They make the legs look longer.
Wear something that you feel defines your personal style.
Wear something you can sit, walk, run, lay down, jump, kick, and spin in.
Check the weather and dress appropriately. No matter how cute you look in that flirty tank top, you'll be completely miserable when you wear it in thick fog. Wool sweaters and wellies can be just as awesome. When in doubt: LAYERS!
Accessorize with your favorite jewelry, scarves, hats, belts, shoes, and even pets; well-behaved, of course.
Tips:
Bring a small mirror, makeup, and brush for any touch-ups.
Unless you want it in the pictures, don't bring a purse; you'll just be putting it down every few seconds; same goes for that wallet and phone in your front pocket. If you're particularly concerned about something, mention it to us so that I can keep an extra sharp eye out for it. Examples: that cowlick you've had since you were 5, the necklace that is constantly flipping around, more cleavage than grandma would appreciate.
In the end, be true to yourself. If you are not comfortable, it will be obvious in your pictures. If these suggestions don't feel like you, break all the rules and show up in something that is completely, and totally you.
How do I choose the right wedding photographer?
Comparing professional photographers solely on price or packages is NEVER a good thing. One photographer's idea of a wedding album may be a far stretch from another. An 'in person' meeting is the best way to interview a potential photographer and the only way to view their sample albums. It lets you get the full experience of their personality, style, and professionalism, and give them an idea of what you are looking for; less formal posed images and more fun, spontaneous shots. If that's not possible, at least have a phone conversation.
How do I get the pictures I want?
Create a realistic timeline with room for adjustments and travel. You will hire your photographer based on style and personality; and, of course, the images shown in sample albums and websites. These images do not happen by "magic", professional photographers will have a plan for the wedding day. Make sure to coordinate the timeline with your photographer. Keep in mind, if anything runs late or does not start according to plan; i.e. hair, makeup, travel time, the ceremony- the entire day's schedule is not adjusted, instead, time is taken away from your photography, which is the only thing you have after the wedding, besides each other, of course!
What is your best advice for couples?
Relax on the day of your wedding. It's important to enjoy the moment and not to get too consumed with the wedding day preparations. And, do your best to stay on schedule, create a detailed timeline of your wedding day, so vendors and your wedding party can refer to it to know the course of events. The day will go by so quickly, enjoy it!
Be sure to have a hair and makeup trial at least a month before your wedding. This will give you peace of mind to know exactly how you will look and give you the opportunity to change things in advance if necessary.
Have the florist deliver your personal flowers to where you are getting ready, not the venue. Portraits generally start well before ceremony time. This includes the boutonnieres.
Venues and churches typically have rules pertaining to photography, find out if there are restrictions ahead of time.
Have food delivered to your getting ready location. It may be hectic, but take the time to have a bite before the wedding since it will be a while before you have the opportunity to nourish yourself during the reception.
Prepare an emergency kit with clear nail polish, mints, a sewing kit, super glue, instant stain remover, scissors, band-aids, Visine, safety pins, bobby pins, pain reliever, lint roller, and mini deodorant. Deodorant is also good for shoes that chafe.
Allowing 50% more time for hair and makeup than you originally anticipated alleviates the number one reason wedding schedules end up running late; this also applies to the bridal party. 9This will assure you have plenty of time for all the portraits you want to take before the wedding.
Make sure you discuss a "rain plan" with your venue just in case Mother Nature doesn't see sunshine in the cards.
Don't have a friend photograph your wedding. Be cautious of these 'friends-with-cameras' and the just starting out 'wanna-be-wedding-photographers'. Just remember, the flowers fade, the laughter and tears become sweet memories, and the cake is eaten; but, your wedding portraits last forever. When all is said-and-done, you will have each other, and your wedding photography –choose wisely.
Keep in mind, photography changes throughout the day from "capturing events" to "creating portraits". Creative/portrait photography times are essential for getting beautiful, relaxed images on the wedding day. To ensure we have a chance to photograph details prior to the ceremony:

Please make sure all the wedding rings and bands are available to photograph during the getting ready portion of the wedding day.
Bring a couple wedding invitations, this allows us to photograph both sides at once, as well as a Save-the-Date.
Bring a wood hanger with notches for the wedding dress, as well as, groom's suits; they are much nicer than the plastic ones.
A newer perfume/cologne bottle photographs better than one half or more empty.
Have details gathered: shoes, jewelry, garter, veil, perfume, handkerchief, tie, cufflinks, vows.
Jewelry is typically put on last; this includes watches for the men.
Please ensure hair and makeup stylists are aware of portrait start-times.
---
THE WEDDING DAY
What is a first look? Why do you think taking the formals beforehand is so important?
We definitely pride ourselves in catering to the needs and desires of our clients. That said, we do believe in photographing some of the formal portraits and romantics prior to the ceremony. About half of the images we take during a wedding day happen prior to the actual ceremony. Seeing each other prior to walking down the aisle allows you to have a private moment, get the jitters out and ultimately have more romantic images in your final gallery. Getting some of the formal family images out of the way also allows you to attend a portion of the cocktail hour, should you choose to do so. We find that stress levels with brides, grooms, family members and wedding parties is greatly reduced when the formals are taken care of and they can focus on just having fun and being with their guests. Also, depending on the time of day, we may have better light and access to better portrait locations before the ceremony. However, if you choose not to do a first look, no worries, we just work with you to create a photography timeline that fits your wedding day ideals.
I'm having a religious ceremony. Are you familiar with the events that will occur?
We have had the opportunity photograph many different types of weddings and religions. We've documented Catholic, Jewish, Hindu, Episcopalian, non-denominational Christian, Buddhist and Lebanese-Catholic, intermixed faith, ceremonies. If you were having a wedding that is not listed here we would absolutely love to learn all about the customs and events.
Who makes sure we stick to my timeline?
A wedding is a whirlwind of events, gone in the blink of an eye. There is little more important to a perfectly executed event than an organized timeline. Effectively planning the wedding day with the help of your wedding coordinator, fiancé, and photographer, ensures you do not miss a beat. Your coordinator will help keep the pace on track, but if you have forgone hiring one, assign that task to the maid-of-honor or one of the more responsible bridesmaids. And when you hear me say, "OK, we are moving with a purpose", we indeed need to MOVE WITH A PURPOSE, we are most likely running behind schedule.
Can our guests take pictures during the ceremony?
The answer is, YES, but have you thought about 'unplugging your wedding'? More and more weddings have become opportunities for guests to play with their cell phones or cameras rather than experiencing the couple's wedding. Encourage them to be present and enjoy the ceremony. I'd be happy to give you more information on 'unplugging your wedding'!
What is an 'Unplugged Ceremony'?
Simply put - an unplugged ceremony is asking your guests to turn off or put electric devices away during the ceremony in order to minimize distractions. When you are hand in hand with your "soon to be" spouse, and you take a quick peek out at the audience, do you want to see all of your family, friends, and guests looking at the two of you, or into their LCD monitors? We have even seen guests taking pictures, in the aisle, with their laptops and iPads! You have dreamed of this day for years, and have invited your most dear family and friends. Encourage them to be present and attentive by requesting that all electronic devices are silenced and put away during the ceremony.
A quick address from the officiate, or printed in the program can help lessen the potential distraction.
"Today is a day we will cherish forever and we are so happy that you, our nearest and dearest, are here with us. As our wedding day unfolds, we ask that you please relax, enjoy the celebration. Most importantly, we urge you to be present at the festivities. We have hired our favorite photographer to capture every detail of the day so you don't have to. The last thing we want is for us, or our guests to be distracted, or for our only images of you to be behind a camera or other device. So, please no cameras or cell phones. You are the most important people in our lives, and we want you to enjoy our time together as we unite in this celebration. Thank you for respecting our wishes and for being a part of our special day!"
Do you need a shot list for the wedding?
We do not need a shot list for every wedding related image; however, we do need to know the important people. If you any list is created, one listing specific family groups is the most helpful.
We want to have some traditional portraits. Can we fit that into the timeline?
We believe in delivering stunning photography to our clients, documenting the beginning of a couple's life together. We do traditional portraits at most of our weddings, so no worries! If you have ideas for any 'can't-miss' portrait groupings you would like to see photographed during this time, make sure to let us know. We're happy to work with you to capture all of your special moments!
Can we request certain images?
Yes, of course! We will make every reasonable effort to look for a similar situation, keep in mind that the conditions of your wedding will probably be different, i.e, weather, time of year, venue location, available light.
Can we post our wedding pictures on social media?
Yes, of course! We love it when we are trending! We take pride in the images we have created for you, please give us credit in your post!
Instagram: @lilyrosephoto
Twitter: #lilyrosephoto
Facebook: Facebook.com/LilyRosePhotography
Website: www.lilyrosephotography.com
Do the photographers need to be included in the guest count for meals?
Yes! If the wedding day is longer than 6 hours, a hot meal is very much appreciated by each member of the photography team. The best possible time for the team to eat is when the bride and groom are enjoying their dinner, as directly after the party gets started with toasts, cake cutting, and special dances.
What else are the photographers doing on a wedding day?
Over the course of the day, the person behind the camera is not necessarily behind the scenes. Your photographer will wear many hats, and some at the same time. We have been the coordinator, director, Maid-of-Honor/Best Man, friend, confidante, architect, author, mediator, counselor, and creator, just to mention a few.
In the event the schedule is running late, or the reception is out-of-control-amazing, can you stay past your contracted time?
Yes! We can absolutely stay longer than our contracted time, who knows, the drunken shenanigans can be just the thing for future teasing of family and friends! We do have overtime rates that will be billed in the weeks following your wedding.
Do you have wedding partners/vendors you can recommend?
We can absolutely recommend wedding partners for any aspect of your wedding day; from amazing coordinators and planners to the best party DJ you can imagine! Just let us know what/who you are looking for and we will email our favorites.
---
PLANES, TRAINS, AND AUTOMOBILES
Do you travel?
Yes! Where do you want to go?? We are available for destination weddings, both domestic and worldwide. Please ask for a quote.
How do you charge for destination weddings?
Even for local weddings, additional travel fees may apply depending upon location/duration of your event, every wedding is uniquely special and different. There are obviously extra costs such as travel and accommodation that must be covered by the clients with any destination wedding.
Who makes the reservations and accommodations?
As needed, we arrange all travel plans and hotel accommodations for the photography team.
I'm having a destination wedding, how long will you stay?
We love destination weddings! When we are outside our local area, we would prefer to be on location for a minimum of 3 shooting days, five travel days total. This allows us to scout locations, attend the rehearsal, shoot the wedding day, and schedule a romantic day-after shoot. It is not every day that couples get to experience an exotic location, so we want to ensure the best possible photographic outcomes.
---
BUSINESS
What kind of equipment do you use?
Only the best! We use professional camera gear and lenses along with lots of other stuff like flash, stands, tripods, memory cards, drives etc.
Do we get the digital files?
Yes. Digital files are included with every wedding package. The photos that you receive will be the same as the photos that you see in the gallery. These photos are ready to print, and you may print them wherever you like, in the recommended size from your wedding package. We do offer the ability to purchase RAW files from the wedding day.
How many pictures will come in our gallery?
The amount of images is directly related to the amount of time we are shooting at your wedding, along with the number of events; i.e. special dances, tosses, cake(s) cutting, etc. Typically, we deliver about 100 images for every hour of photography coverage.
We are so excited, when will my wedding images be ready to view?
We know you are excited and want to make you have access to your images, as soon as possible! Within 4-6 weeks of your wedding, you can find your gallery here: Client Galleries. Feel free to share this link with family and friends. This is also where you and your family can place online orders for wall prints and gift prints.
Who owns the copyright for my wedding images?
While Lily Rose Photography does own the copyright for all images created at your event, if your package contained digital files, you do have the right to reprint any of these images for friends and family.
Is an engagement session really necessary?
Yes, we think so, anyway! Engagement sessions allow you to get comfortable in front of the camera, learning about each other and how you work best together before the main event is great practice! It also allows you to show your unique personalities in a more casual setting while creating some fun, memorable images. Most people do not have professional, relaxed images of themselves as a couple.
Do you off boudoir sessions?
Yes! Whether you want to wrap yourself in your veil, wear nothing but your something blue, or just show a flash of leg in your wedding stilettos, it's your call! This is an amazing gift for your soon-to-be-spouse on the morning of your wedding, for their eyes-only, of course.
Do you recommend professional hair and make up for boudoir sessions?
Yes! Consider having your hair and make-up done professionally. You won't regret it! Wear your hair down. Silky, cascading hair is seductive and will allow for a variety of posing options. However, try not to wander too far outside your comfort zone, it might not feel natural to go for all-out glam. Even a good set of false eyelashes will make your eyes pop and is always flattering in portraits.
What happens if I cancel?
Finding out you need to cancel or move your wedding date can be very stressful. Making sure you are on the same page with your photographer will make the process that much easier. Your initial retainer is not refundable, however, it can be transferred to a future date.
What happens if you cancel?
If something happens that precludes your scheduled photographer from attending your event, we make every effort to substitute another competent and professional photographer to take the photographs. We are members of some amazing organizations and networking groups that will assist in finding the right photographer.
Do you carry liability insurance?
Yes. Our insurance is through Hill and Usher, The Hartford. This protects you in case an unfortunate accident should occur on your wedding day. It's also a sign that this is a reputable business since most "fly by night" operations don't invest in insurance.
Are you available for proposals and elopements?
Yes! We actually have a unique package for intimate weddings and/or elopement coverage that start at 700 (USD)!
Do you offer wedding albums?
Yes! And, just a note ... albums and album companies are NOT created equal! We offer high-end, fine art wedding albums by Finao, as well as, some amazing fine art album choices by Couture Book.
The majority of the albums on the website are a digital copy of a printed client album. We have several copies of these client albums in print (in our studio) to be able to show clients the differences. I tend to gravitate toward the higher end album options and have even taken albums apart to see if they are quality construction and quality materials.

Kunde Family Winery is 300 pages and in the style of a high-end European Fashion magazine. Think one-of-a-kind art!

Of the ones online... I have a copy in print of Kunde, Jacuzzi, Timber Cove Resort, Fairview Napa, several engagement albums, among others. It makes a huge difference being able to hold/touch a printed album in deciding upon style preference, size, etc.

I have never been asked for a "digital only album design", but I guess It could be created. We charge $300 for album designs when calculating the client cost of an album.

As for printed album costs, it really depends upon the style chosen, the dimensions, and how many pages are contained within. We offer several styles, from flush-mounted photographic paper to hand-made fine art albums. We feel strongly about the tangible print, and printed albums, whether that happens directly after a wedding or years down the road. The wedding album is one of the first heirlooms a couple can/will show future generations.

Our $4800 collection has 8 hours, along with a 20-page 8x12 linen wedding album. I do have an album brochure we send clients who either want to upgrade an album in their collection or want to add an album after the wedding. If you'd like, I can forward our album brochure, but it is always best to see and touch them in person.
What is the process from the event to the album?
The weeks prior to and directly following your wedding can be quite busy. So, we want to make the album process as smooth as possible. Here is an album timeline to let you know what to expect from shoot to album delivery.
SIX-WEEKS BEFORE YOUR WEDDING: You will receive an online wedding questionnaire to complete that lets us know all the important aspects of your wedding day; i.e. family, wedding party, vendors.
TWO-FOUR WEEKS BEFORE YOUR WEDDING: We set a date for a phone call to discuss your photography timeline. The photography timeline differs from the overall timeline as is specifically details out the time for creative, romantic and portrait images, so everyone is on the same page and we are able to capture the best images possible.
TWO-WEEKS BEFORE YOUR WEDDING: We send a quick email with wedding day reminders and a review of creative portrait times.
THE DAY OF YOUR WEDDING: We arrive at our scheduled time, starting with photographing details and continue throughout the course of the wedding day based on the events and overall timeline.
A WEEK AFTER YOUR WEDDING: We collect and cull all of your wedding images which will then be edited, archived and prepared for your online gallery.
FOUR-SIX WEEKS AFTER YOUR WEDDING: We email your online wedding gallery information. You will log in to your password-protected gallery to view your wedding images. Feel free to share this gallery with your family and friends.
ONE-MONTH AFTER YOUR WEDDING: You should be creating an "album folder" of your favorites in your gallery. These images will be used in your album design.
TWO-MONTHS AFTER YOUR WEDDING: Your "album folder" should be complete and the album design begins.
THREE-MONTHS AFTER YOUR WEDDING: We will send a link and instructions to review and comment on your album design.
FOUR-MONTHS AFTER YOUR WEDDING: Your approval is required in order to get your album into production. At this point, any outstanding album balances are due. Your album goes into production. Now is a great time to order gifts, parent albums or prints.
SIX-MONTHS AFTER YOUR WEDDING: Your album is delivered, along with a client care card, which will ensure a long life for your precious heirlooms.
Do you offer parent albums?
Yes! Albums aren't just for couples anymore. Our parent albums are the perfect gifts to present to the parents of the couple after the wedding. Each parent album can be a clone of the bride and groom's book or custom designed to your liking. All cover and design options we offer for bride and groom books are also available for parent albums.
How do I get in touch?
I really hope this page was useful; however, if you have any additional questions, or want clarification, you can get in touch via email at debbie@lilyrosephotography.com or through our contact page.
Where is your office?
We are happy to meet with you at our office in Sonoma, at 1055 Broadway, Suite E1, on the second floor. Street parking is available. Office hours are by appointment only.
Take the CA-12/CA-121 exit toward Sonoma.
Turn slight right onto Napa Rd.
Turn right onto Broadway/CA-12.
1055 BROADWAY is on the left.
Suite E1 is upstairs.
North on US-101
Take the CA-116 E exit, EXIT 472B, toward Sonoma/Napa.
Turn right onto Lakeville St.
Turn left onto Stage Gulch Rd/CA-116.
Turn right to stay on Stage Gulch Rd/CA-116.
Turn left onto W Watmaugh Rd.
Turn left onto Broadway/CA-12.
1055 BROADWAY is on the left.
Suite E1 is upstairs.
Take I-80 W toward San Francisco
Merge onto Jameson Canyon Rd/CA-12.
Turn right onto Napa Vallejo Hwy/CA-29/CA-12.
Turn left onto Sonoma Hwy/CA-12/CA-121.
Turn slight right onto Napa Rd.
Turn right onto Broadway/CA-12.
1055 BROADWAY is on the left.
Suite E1 is upstairs.
---
RANDOM THOUGHTS
Do you have any hidden talents?
Everyone has hidden talents!
What's your favorite food?
Bottom feeders: crab, lobster, shrimp; YUM!
What are your favorite places to photograph weddings?
Wow, that's a tough one to answer! Every wedding has its own personality, and therefore very different. That's what keeps it fresh, the romance, the couple, and their love for one another. Every wedding is amazing in its own rite, regardless of location.
Places we photograph
We photograph weddings in Carmel, Napa, San Francisco, Sonoma, and Tahoe; but are available for destination weddings worldwide. We are available for weddings in Northern California specifically Albion, American Canyon, Applegate, Auburn, Berkeley, Bodega Bay, Brentwood, Burlingame, Calistoga, Cameron Park, Capay, Carmel, Chico, Cloverdale, Colfax, Concord, Cotati, Daly City, Danville, Davis, Discovery Bay, Dixon, Durham, El Dorado Hills, Elk Grove, Fairfield, Folsom, Foresthill, Fort Bragg, Geyserville, Glen Ellen, Graeagle, Granite Bay, Grass Valley, Guerneville, Half Moon Bay, Healdsburg, Hollister, Incline Village, Isleton, Kenwood, Lake Tahoe, Lincoln, Little River, Livermore, Lodi, Loomis, Mendocino, Mill Valley, Monterey, Mountain View, Napa, Napa Valley, Nevada City, Norden, Novato, Oakville, Olympic Valley, Oroville, Pacifica, Palo Alto, Paradise, Penryn, Petaluma, Philo, Placerville, Pleasanton, Redwood City, Rocklin, Rohnert Park, Roseville, Rutherford, Sacramento, Salinas, San Francisco, San Jose, San Mateo, San Rafael, San Ramon, Santa Barbara, Santa Clara, Santa Cruz, Santa Rosa, Saratoga, Sausalito, Sea Ranch, Scotts Valley, Sebastopol, Soda Springs, Sonoma, South Lake Tahoe, St. Helena, Squaw Valley, Sunnyvale, Tahoe, Tahoe City, Tracey, Truckee, Woodland, Vacaville, Vallejo, Valley Ranch, Walnut Creek, Walnut Grove, Windsor, Winters, Ukiah, Yountville. Available for destination weddings worldwide.
Lily Rose Photography © 2023 - (707) 603-9062 Address: 1055 Broadway, STE. E1, Sonoma, CA 95476 debbie@lilyrosephotography.com Privacy Terms of Use