ABOUT US
ABOUT DEBBIE
I am Debbie Labrot, owner and photographer at Lily Rose Photography. Lily Rose Photography was created to photograph people; people being people, people being special, and people doing things, which leads us to our specialty: photographing weddings and events in Napa Valley and Sonoma, California. We also photograph weddings, engagement sessions, and events in the Carmel area, San Francisco and Tahoe, and the locations in between.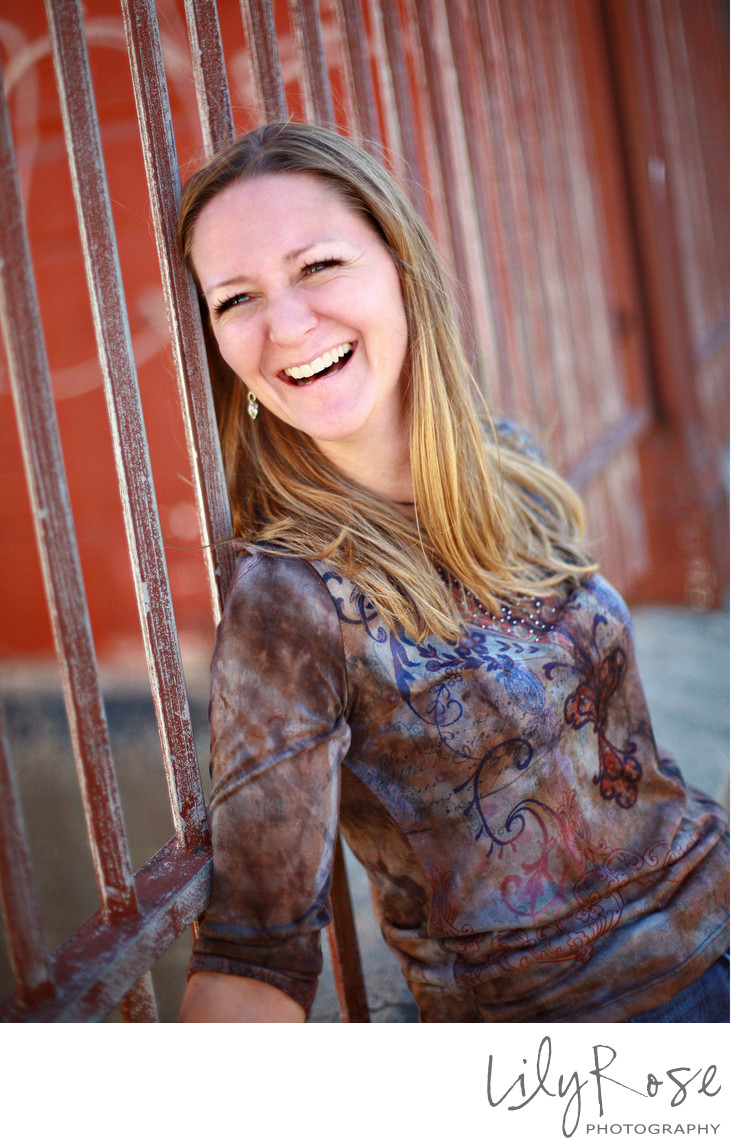 After years of photographing people at school, work, for friends and family, my photography studio was opened in 2006. In that time, I have photographed 750+ weddings, and just over 80 as a second photographer (at the time of writing this, ... this number changes just about weekly). For those curious about my business name, 'Lily' and 'Rose' are my niece's middle names, a touch of something personal, without using my given name. Also, it is something I can pass down to the next generation of creative minds.
I am the perfect calming force at a wedding. I am compassionate and inquisitive. Something to remember on your wedding day is to actually take it all in, breathe, be present in the moment and create memories. One of my favorite quotes is, "We do not remember days, we remember moments."- Cesare Pavese. When you think about it, this is so true! The images created on your wedding day will be the trigger; not only to the memories created but also to the moments you shared throughout the day.
On the personal side- I am married to the kindest man you will ever meet, hopefully, you will have that chance. We have four children, David and Matthew, Christopher and Kody. Our family is very important, and I have to say, I was a little lost when- in the same year- my sister moved to Michigan, and my parents moved to Georgia. Thankfully they have all regained their senses, and are back in California, where they belong. We round out our family with two precious Labrador Retrievers- chocolate, and charcoal, Bailey and Ghost. Don't get me started these pups are adorable!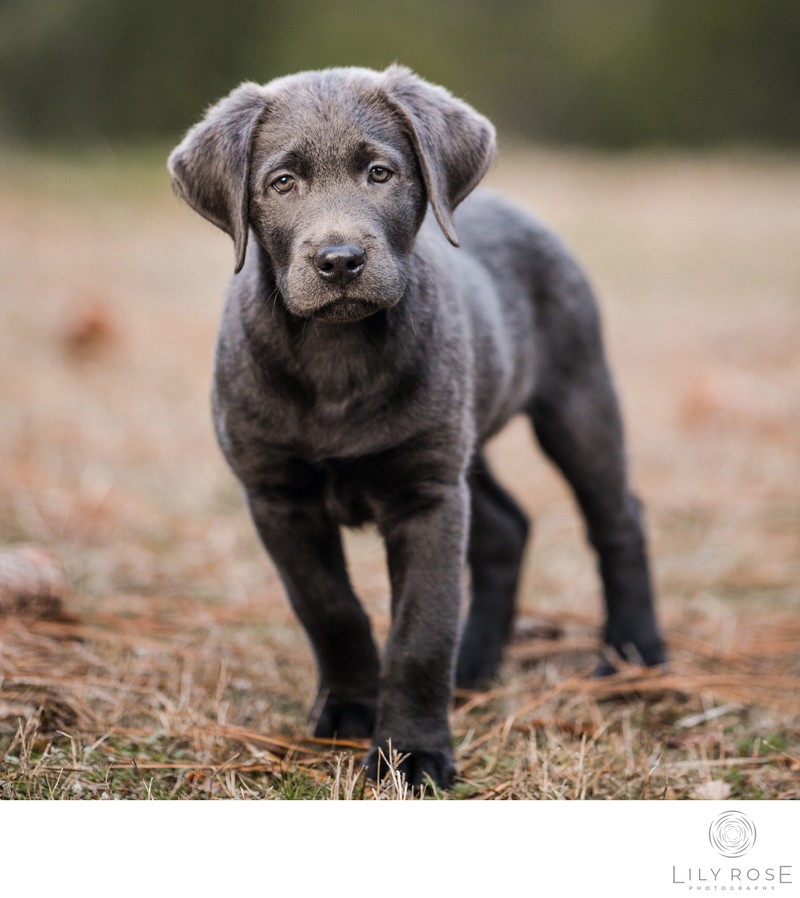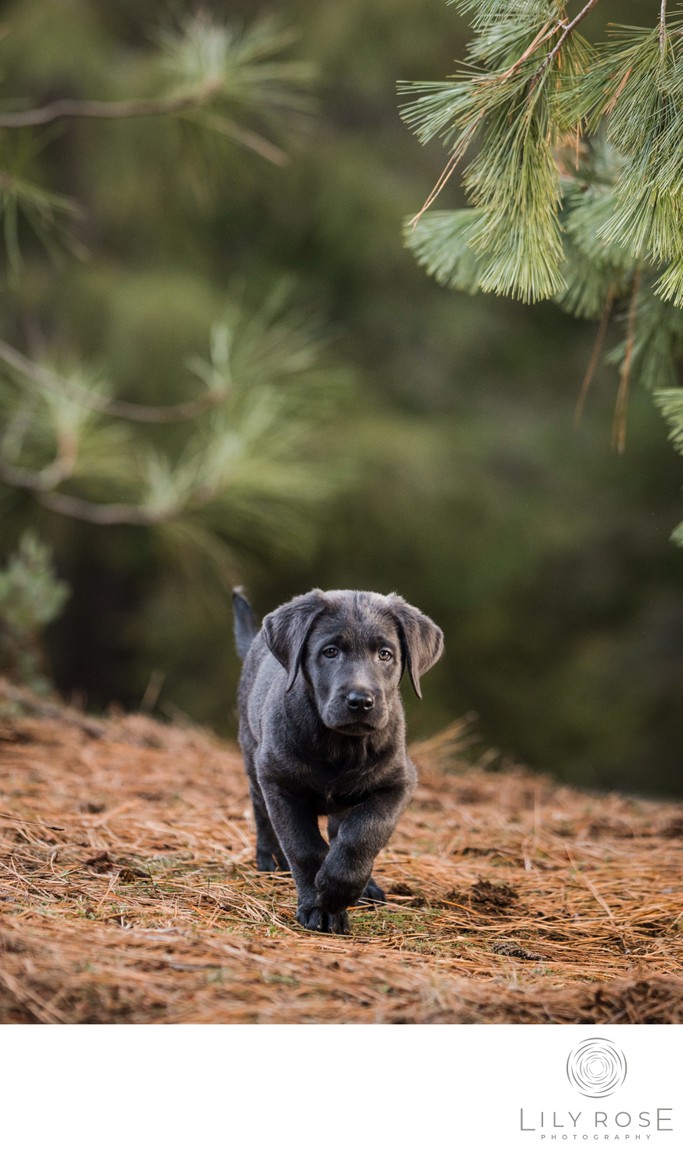 RIP Midnight... 2/2/21... the worst Groundhog day ever!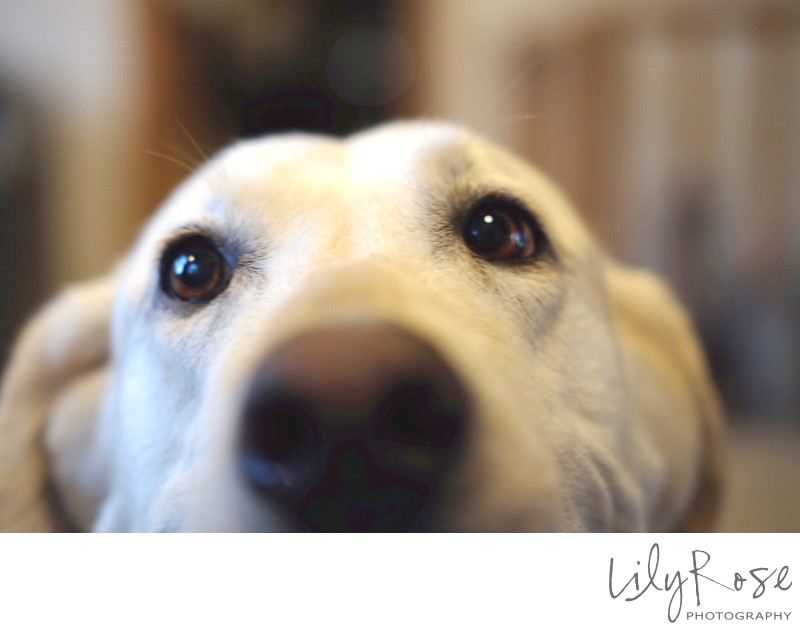 | | |
| --- | --- |
| | |
For those that care, I have three Bachelor's degrees: Business Management, Information Systems, and Photography. Awards…numerous print competition awards- we are continually striving to be better than yesterday, several online and print magazines, including Photo District News (PDN) in 2010, achieving a Top Knot Award in the ceremony category, and Wedisson. I am constantly furthering my education and knowledge of photography by attending photography workshops nation-wide, and annual conventions. I belong to several professional organizations, including Wedding and Portrait Photographers International (WPPI), Photographers of America (PPA), Sony Imaging PRO Support, and am currently working towards becoming a Certified Professional Photographer (CPP). My work can be found in a variety of online wedding publications such as Ceremony Magazine, Real Weddings, Borrowed and Blue, Sacramento Bride and Groom, Style Me Pretty, as well as, print publications including PDN, Ceremony Magazine, Diablo Bride, Real Weddings, and Sacramento Bride and Groom.
The Debbie not everybody knows:
I am a lover, not a fighter.
I am a hopeless romantic.
I am extremely competitive.
I am sometimes able to claim "smart cookie" status.
I am only slightly obsessed with Diet Coke, and the color purple.
I am fascinated and drawn to quotes, which leads me to fortune cookies, lots of them.
I am a clam chowder connoisseur.
I am a perfectionist, quite stubborn, and tenacious.
I am an artist.
I am creative.
I am an excellent listener.
I am a calming force.
I am a photographer.
ABOUT LARRY
I am Larry Labrot. Photography has always been a part of who I am. My father, Sylvester Labrot, was a fine art photographer and artist. He has work in the Museum of Modern Art New York, Rochester Institute of Technology, and published three books on photography and art. Surrounded by art in our home, I did my best to just be a kid and not be influenced by my surroundings. However, I found that wherever I went, a camera was always present. Whether it was sailing on Long Island Sound or just driving through our home in Connecticut; these images and our memories were captured on film.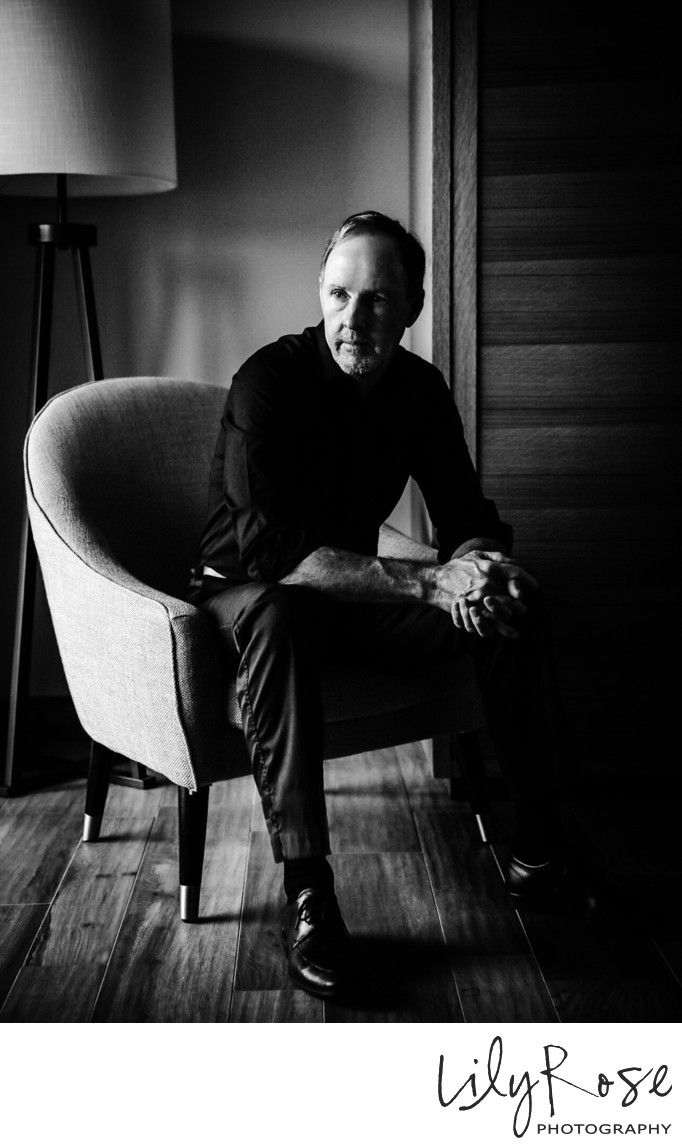 It was no real surprise, given that level of access, that I picked up a camera and started my own personal journey in photography. First photographing simple subjects like my car and then later while attending college at the University of Southern California, photographing my semester abroad in Madrid, Spain. Photography quickly became a part of who I am.
While at USC, I was challenged to find my career path. First studying social work, then sociology, then political science, and finally ending up in education.
Wanting to give something back has always been a part of my make-up.
While working as a teacher, I incorporated my love of photography into my curriculum by teaching 'the study of light' using photography. My students built simple pinhole cameras and created a darkroom out of a refrigerator box right in our classroom. It was also while teaching that I discovered the power my photography could have on those around me. One school year I presented our parent volunteer with pictures of her children, only to have her cry with emotion when she saw them. It was then I knew I was meant to share these special moments.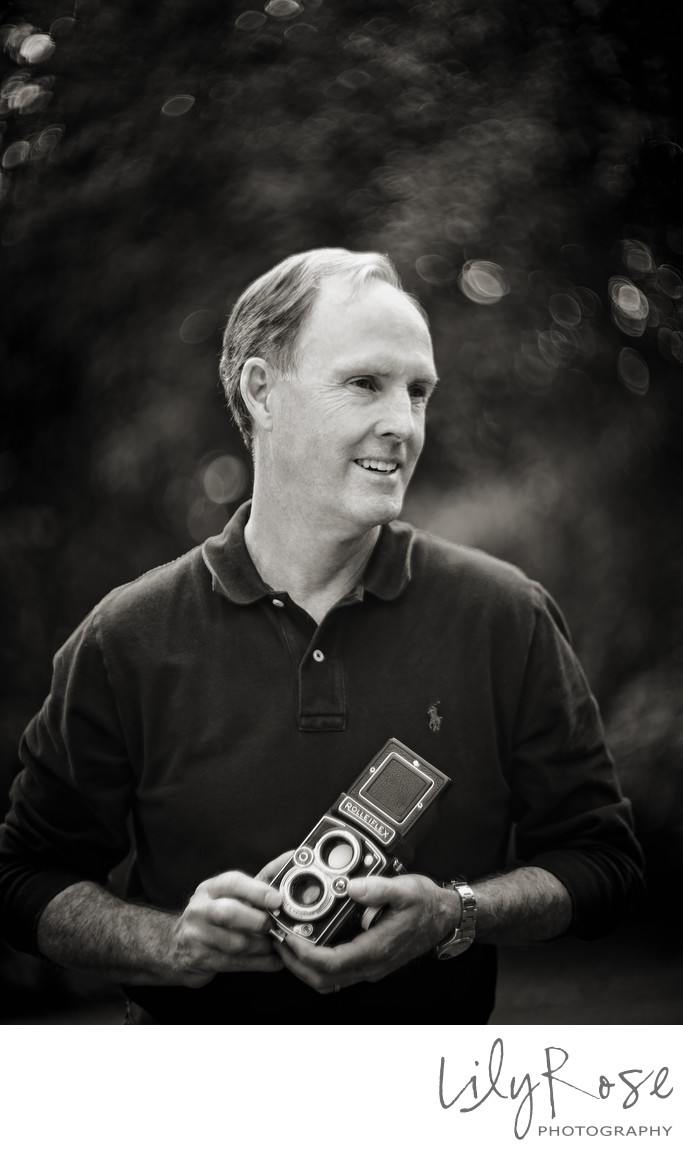 Soon thereafter, I opened my own photography business and began photographing, children, families and most importantly weddings. In 2007, I discovered I was not alone in my quest to photograph weddings, when I met, my then (soon-to-be-wife), Debbie at a bridal show! Together we have not only shared photographing weddings, but we have pushed each other to new levels of excellence and creativity. I continue my growth in photography as a member of WPPI, PPA, PPC, and Society for Photographic Education, SPE.
BELLY UP TO THE BAR
Labrot and Graham's Woodford Reserve
Does the name look familiar? Yes, Leopold Labrot (Labrot & Graham) is Larry's great-great-grandfather. Leopold Labrot grew up in the French wine country and was a wine merchant when he came to the United States in 1878. Is it a coincidence that we now work and photograph weddings in California's famous wine country, Napa, and Sonoma?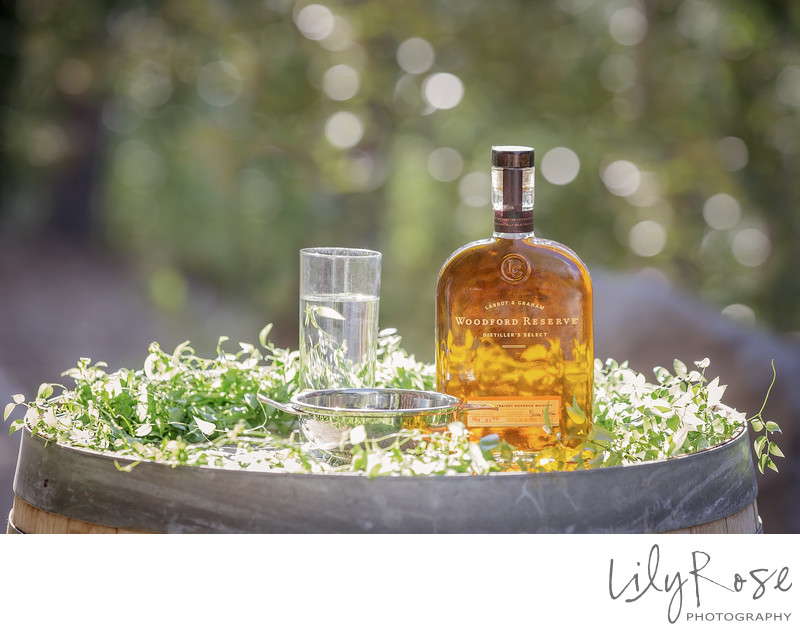 The Labrot and Graham distillery holds the distinction of being one of the oldest and smallest working distilleries in Kentucky. Established near Glenn's Creek by Elijah Pepper around 1812, the present day Woodford Reserve Distillery is built on history. This historic distillery is nestled amid the rolling hills of bluegrass and thoroughbred farms, formerly known as the Old Oscar Pepper Distillery and later the Labrot & Graham Distillery, is located between the towns of Versailles and Frankfort in north-central Kentucky. In 1995 it was listed on the National Register of Historic Places, and in 2000 received National Historic Landmark distinction. Contract arrangements with Churchill Downs have declared Woodford Reserve "official bourbon of the Kentucky Derby" and is used in a pricey $1,000 mint julep cocktail that is sold on Derby Day.
Today the distillery is counted as the oldest of the nine bourbon distilleries currently in operation in Kentucky, even though the site lay idle for several periods during the past 237 years of its history. Founded by Elijah Pepper in 1780 and run by the Pepper family for almost 100 years, the distillery found a successor in Leopold Labrot, who with Graham brought the facility and the brand successfully into the 20th Century and eventually to Brown-Foreman.
A LITTLE ABOUT US
Did we actually meet at a bridal show? Yes, indeed, but there is a story to tell. Ask us about it, it is quite romantic and will make you say, "Awe!"
What are we do when we are not photographing weddings?
How we spend our spare time! Check out our hobbies page!
Lily Rose Photography © 2023 - (707) 603-9062 Address: 1055 Broadway, STE. E1, Sonoma, CA 95476 debbie@lilyrosephotography.com Privacy Terms of Use