The thing that's fascinating about portraiture is that nobody is alike. - Imogen Cunningham
Does Your LinkedIn Photo Need An Update?



How About Your Dating Profile Images? Instagram?


The Ultimate Guide to Professional Headshots:
Elevating Your Online Presence
In the digital age, first impressions are often made online. A professional headshot, a high-quality photograph of your face taken by an expert, plays a pivotal role in shaping these impressions. Whether networking, promoting a business, or building a personal brand, a well-crafted headshot can set you apart.
Why is a Professional Headshot Crucial?
First Impressions Matter: Your headshot is often the first thing people see. A professional image can instantly boost your credibility and attract more followers or potential clients.
Personal Branding: A consistent and professional headshot across all online platforms helps build a strong personal brand.
Professional Opportunities: For entrepreneurs, actors, freelancers, or job seekers, a headshot can open doors to new opportunities, making you look more polished and trustworthy.
Crafting the Perfect Professional Headshot
Choose the Right Photographer: Opt for someone experienced in headshot photography. They should understand your vision and have a diverse portfolio.
Dress the Part: Wear professional attire that aligns with your industry and personal style. Ensure it's clean, well-fitted, and enhances your features.
Grooming is Key: Hair, makeup, and overall grooming play a significant role. Ensure you present yourself in a polished manner.
Poses and Expressions: Work with the photographer to find poses and expressions that best represent your personality and profession.
Tips for a Successful Headshot Session
Location Matters: Depending on your style and profession, choose a location that complements you. Natural light can be flattering, but a studio setup might be more appropriate for certain professions.
Be Authentic: Stay true to yourself. While the photographer will guide you, ensure your personality shines through.
Enjoy the Process: Relax and have fun during the shoot. Genuine smiles and a relaxed demeanor can make a world of difference.
Maximizing Your Headshot's Impact
Consistency Across Platforms: Use your headshot on LinkedIn, Facebook, Twitter, personal website, and even business cards.
Update Regularly: As you evolve in your profession or change your style, ensure your headshot is updated to reflect the current you.
Invest in Quality: While it might be tempting to save on costs, remember that a professional headshot is an investment in your future.
The Added Advantage of a Skilled Photographer
A photographer well-versed in current trends and social media dynamics can offer invaluable benefits:
Understanding Platform Requirements: Each social media platform has its specifications. An experienced photographer ensures your headshot is optimized for each.
Staying Trendy: Awareness of current photography trends ensures your headshot doesn't look dated.
Technical Excellence: From lighting to post-processing, a skilled photographer ensures the final image is of the highest quality.
A professional headshot is more than just a photograph; it represents your personal and professional identity in the digital world. Investing time, effort, and resources into getting the perfect headshot can pave the way for numerous opportunities and help you make a lasting impression online. Don't underestimate its power; start your professional headshot journey today!
The Revolution of Instant Headshot Delivery
Headshots play a pivotal role in today's digital age, serving as a professional representation for job applications, social media profiles, and personal branding. Traditionally, obtaining these headshots was a drawn-out process, often marred by long waits and a lack of personal input. However, the landscape of photography is evolving, and instant headshot delivery is leading the charge.
Why Traditional Headshots Were Stressful
In the past, after a photography session, individuals had to endure days or even weeks of anticipation before receiving their headshots. This wait was tedious and lacked any opportunity for the client to provide input on the final product.
Enter Instant Headshot Delivery: This narrative is changing with the advent of instant headshot delivery technology. Clients can receive their headshots directly on their phones immediately after the session. This instantaneity allows them to review their photos in real-time, ensuring they are satisfied with the outcome and can provide immediate feedback if necessary.
The Advantages of Instant Headshot Delivery
Pleasurable Experience: Gone are the days of waiting anxiously. With instant delivery, clients can view their photos immediately, making the experience more enjoyable and significantly less stressful.

Efficiency: No more delays in photo processing and delivery. Instant headshots mean you can utilize them immediately, whether for a job application or a social media update.

Convenience at its Best: With the photos readily available on your phone, sharing becomes a breeze. Whether updating a LinkedIn profile, sending it to a potential employer, or sharing it with friends, instant headshots offer unparalleled convenience.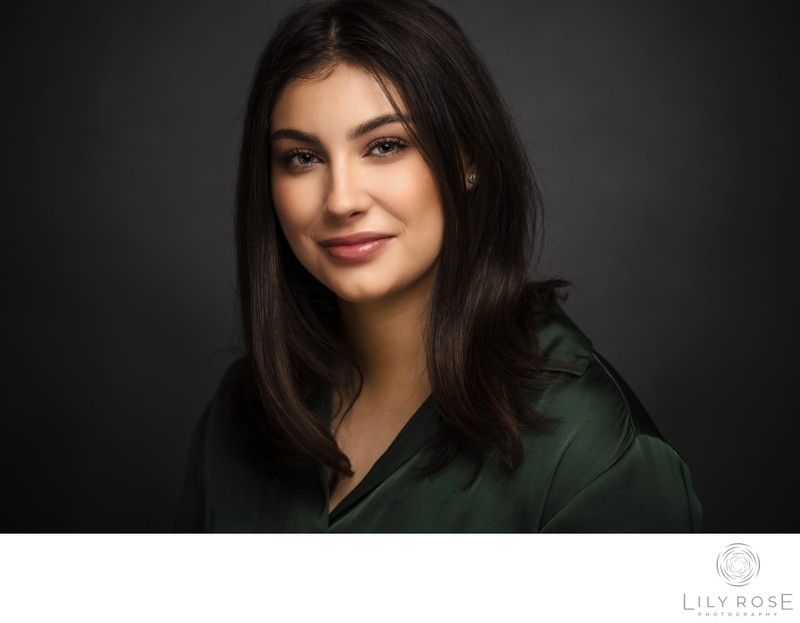 If the traditional process of obtaining headshots felt cumbersome, it's time to embrace the future with instant headshot delivery. This innovative approach streamlines the process and enhances the overall experience, ensuring clients get the best representation of themselves. So, for those seeking a seamless, efficient, and enjoyable way to get their headshots, the future is here, and it's instant!
Ready to Experience the Future of Headshots?
Book your session today and get instant, high-quality headshots delivered to your email. Say goodbye to long waits and hello to immediate satisfaction!
Branding Images: Elevate Your Personal and Professional Image
Your image is more than just a photo – it represents your personal and professional brand. While headshots capture a moment, branding images tell a story. They are curated visuals that communicate who you are, what you stand for, and the value you bring.
Why Invest in Branding Images?
Consistency Across Platforms: Whether it's your website, LinkedIn profile, or business card, consistent branding images ensure you're instantly recognizable.
Tell Your Unique Story: Beyond just a face, branding images can showcase your environment, passions, and the nuances that make you unique.
Professionalism: High-quality branding images convey a sense of professionalism and dedication, setting you apart in a crowded marketplace.
Features of Our Branding Image Service
Tailored Sessions: Our photographers work closely with you to understand your brand's essence, ensuring the images resonate with your target audience.
Diverse Portfolio: Receive various shots – from candid moments to posed portraits – giving you a versatile set of images for different platforms.
Instant Delivery: Like our headshot service, get your branding images instantly on your phone, ready for immediate use.
Elevate Your Brand Today Your image is your first impression. Make it count with powerful branding images that capture the essence of who you are and what you represent.
Professional Headshot vs. Branding Session
Professional Headshot
Purpose: A professional headshot primarily focuses on capturing a clear and polished image of an individual's face. It's a close-up portrait emphasizing the subject's facial features and expressions.

Setting: Typically taken in a studio setting with controlled lighting, backgrounds, and poses. The background is often neutral, such as white, black, or gray.

Usage: Headshots are commonly used for corporate profiles, actors, LinkedIn, resumes, and other professional platforms where a formal image of the individual is required.

Duration: These sessions are usually shorter, as the main goal is to get one or a few high-quality shots of the individual's face.

Style: The style is more standardized and formal. The focus is on clarity, sharpness, and presenting the individual in a professional manner.


Branding Session
Purpose: A branding session aims to capture the essence of an individual's or company's brand. It tells a story and conveys the brand's personality, values, and mission.

Setting: These sessions can occur in various settings – studios, outdoor locations, offices, or personal spaces that resonate with the brand's image.

Usage: Branding images are used across various platforms, including websites, marketing materials, social media, etc. They provide a cohesive visual identity for the brand.

Duration: Branding sessions are generally longer, capturing various shots – from portraits to action shots, candid moments, and more.

Style: The style is more diverse and tailored to the brand's identity. Depending on the brand's message, it can range from formal to casual, artistic to straightforward.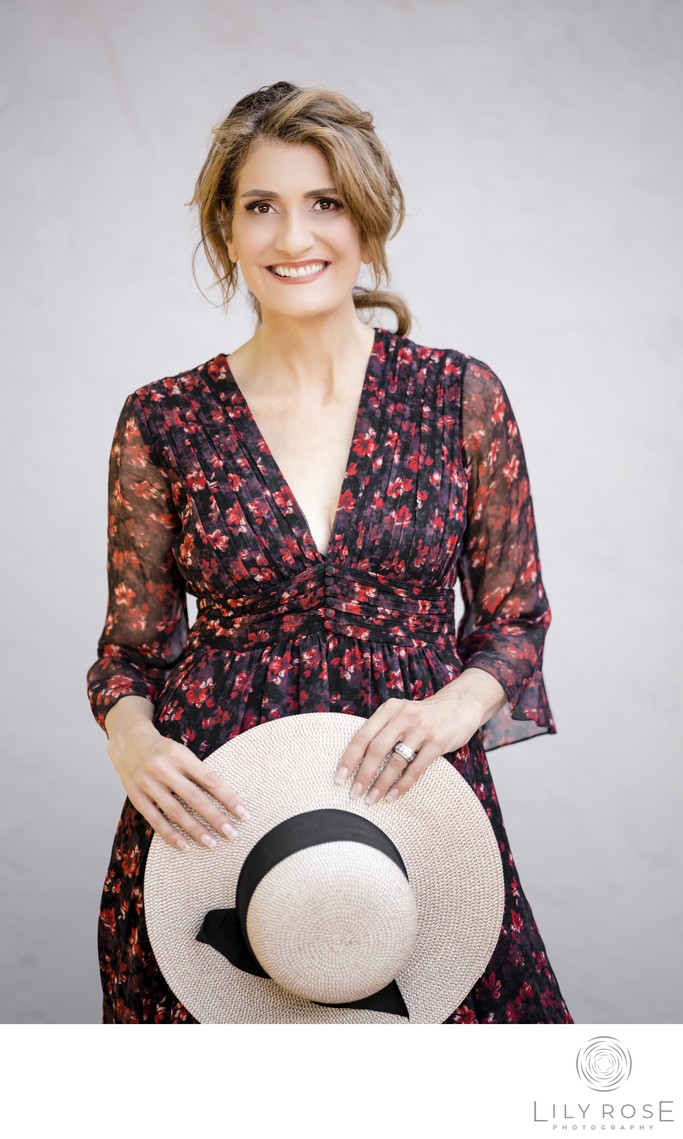 | | |
| --- | --- |
| | |
| | |
| --- | --- |
| | |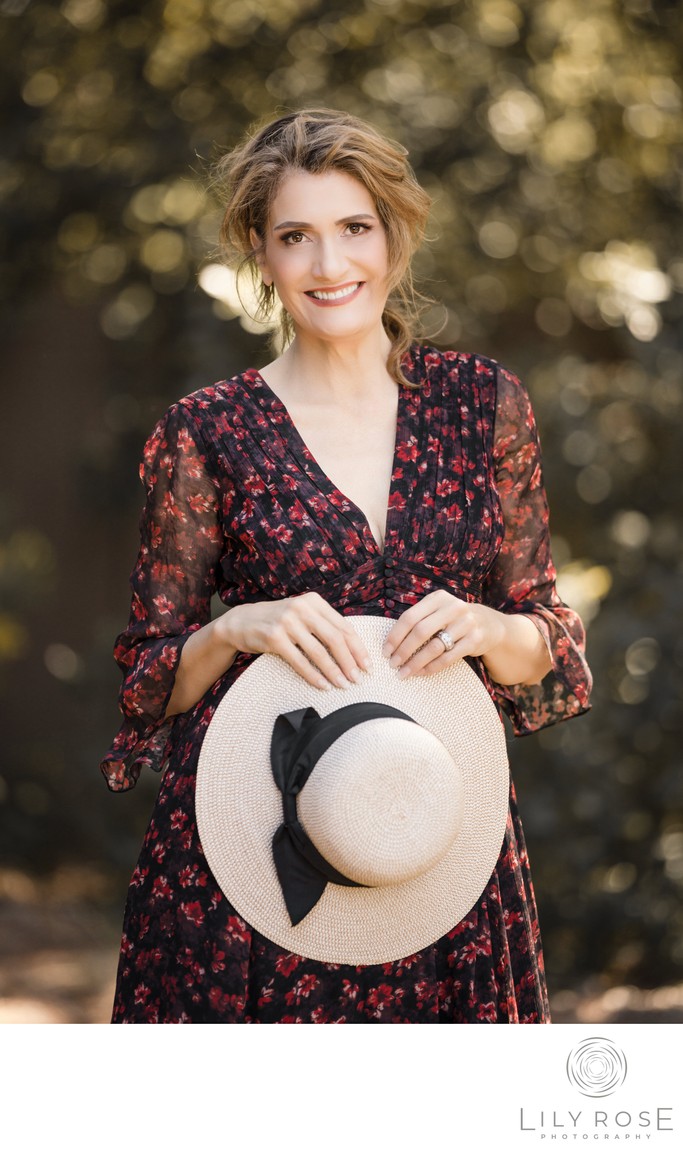 While a professional headshot is a formal portrait emphasizing the individual's face, a branding session is a comprehensive visual storytelling experience that captures the essence and narrative of a brand. The former presents the individual professionally and conveys a brand's unique identity and story.
And don't forget the office mascots!


Lily Rose Photography © 2023 - (707) 603-9062 Address: 1055 Broadway, STE. E1, Sonoma, CA 95476 debbie@lilyrosephotography.com Privacy Terms of Use