Napa Elopement Archer Hotel Carpe Diem
An Elopement at the Archer Hotel Napa California
Lily Rose Photography was fortunate enough to photograph an elopement wedding at the newly-completed Archer hotel located at 1230 First Street, Napa, California in the heart of downtown Napa. The Archer is a modern, sophisticated four star hotel decorated with wall panels of cork, wine barrels pieces as well as beautiful teak and metal decor. This 183 room hotel has five stories and boasts a rooftop bar and spa. As the hotel is so centrally-located it's within walking distance of 20 or more tasting rooms, restaurants and wonderful shopping.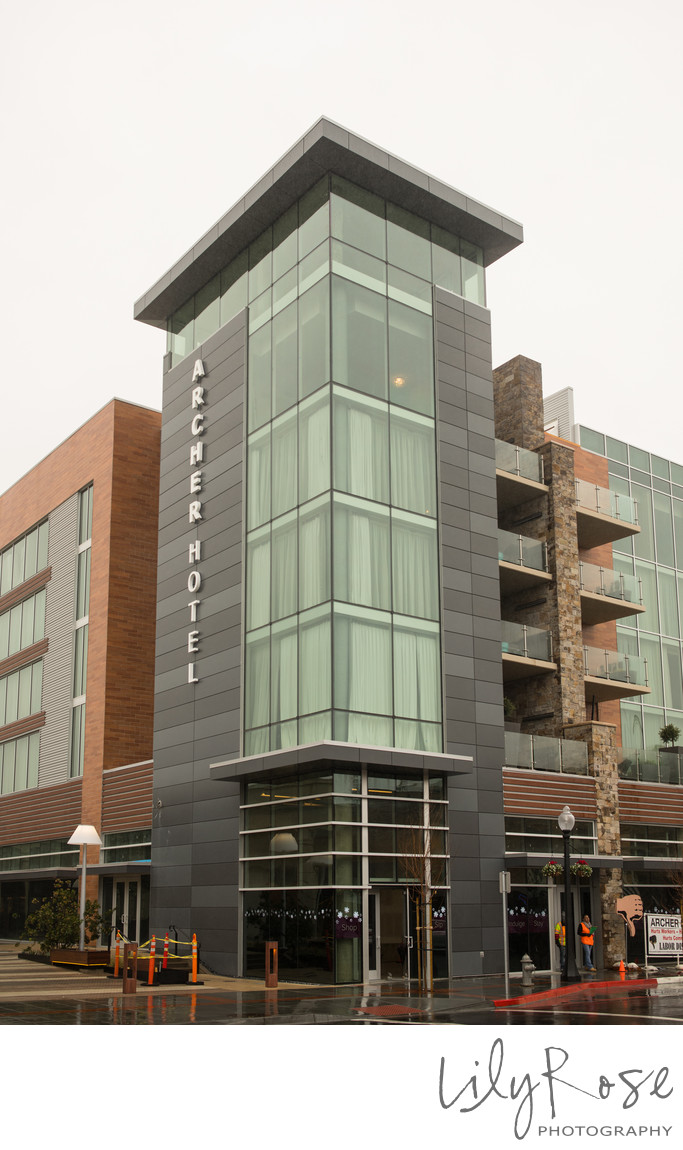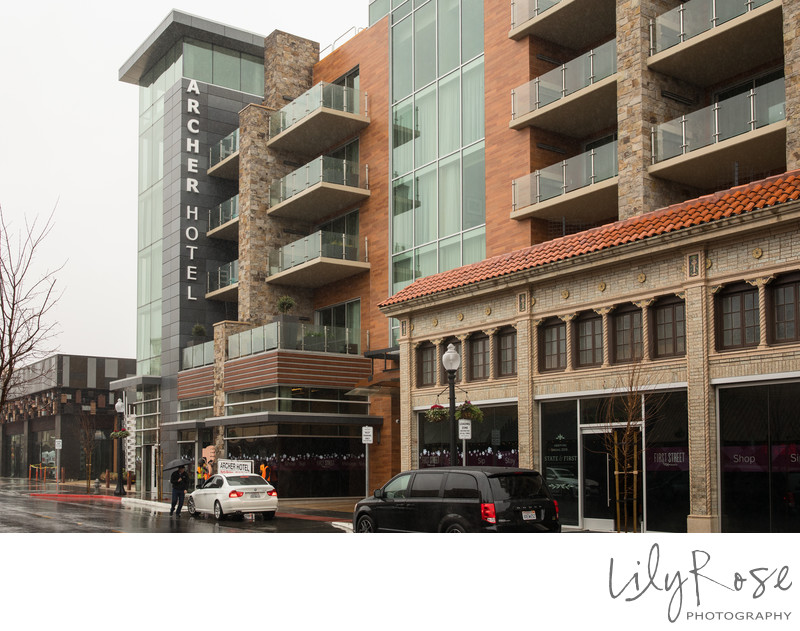 As photographers this was our first time at the Archer Hotel.Not wanting to miss out on any opportunities for photography, Debbie and I chose to arrive a day early to scout locations and spend the night at the hotel. When we open our door to our luxury suite we were not disappointed. Our room was modern sophisticated luxurious, more than we had hoped. We had a balcony that overlooks much of downtown Napa that included its own private fireplace. Even the restroom was more than we had hoped for. It was extremely spacious and included a separate shower and grand bathtub.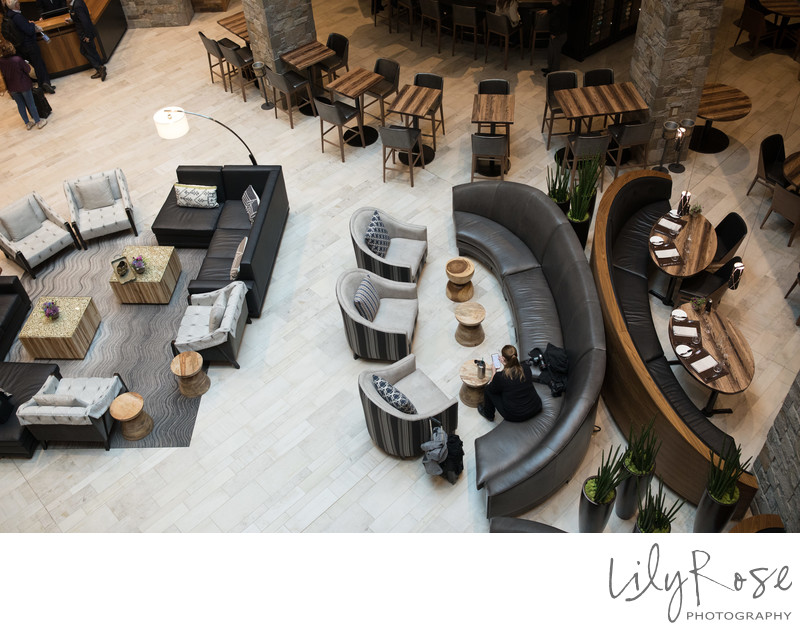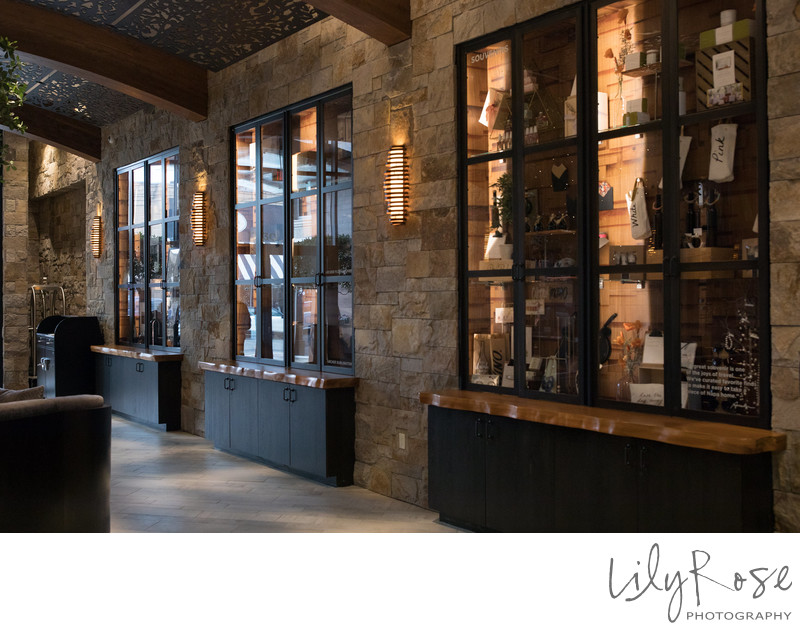 Having arrived late in the day we decided to eat at the Charles Palmer Steak House located within the hotel.A decision we did not regret, as it was truly a first class meal. After our meal we scouted the hotel for possible photography locations for a couple. We were not disappointed as the beautiful architecture in modern surroundings would lend itself nicely to anything we could imagine. After exploring the hotel we went back to our room and spent the night eager to start with our couple the following morning.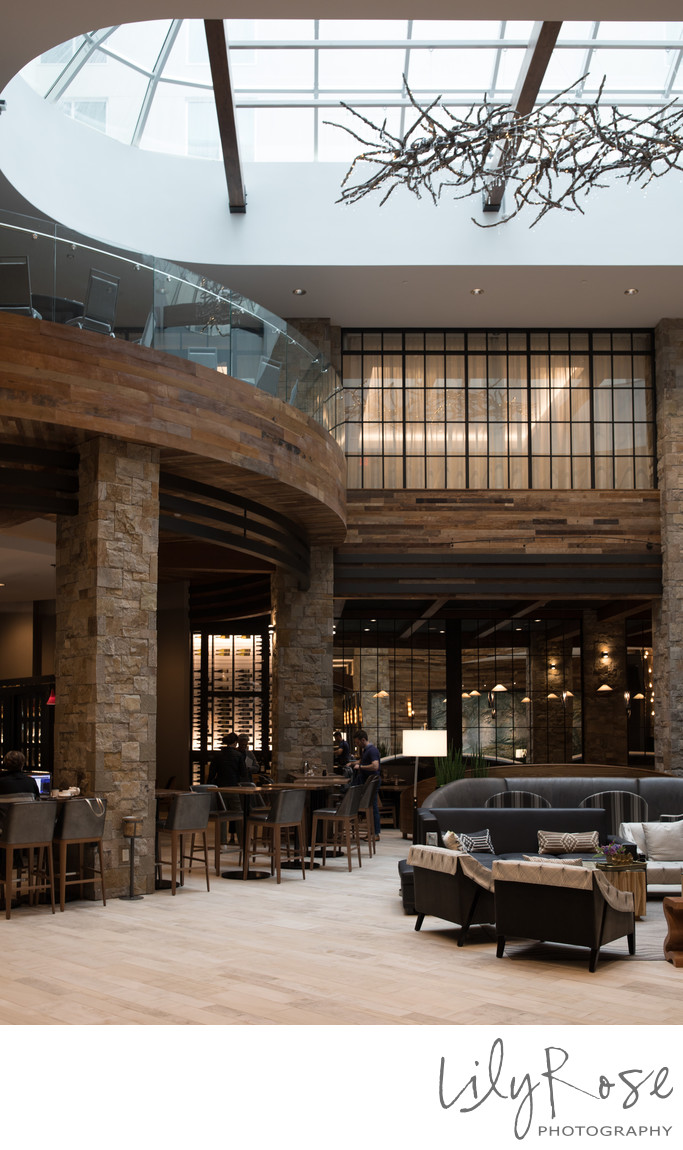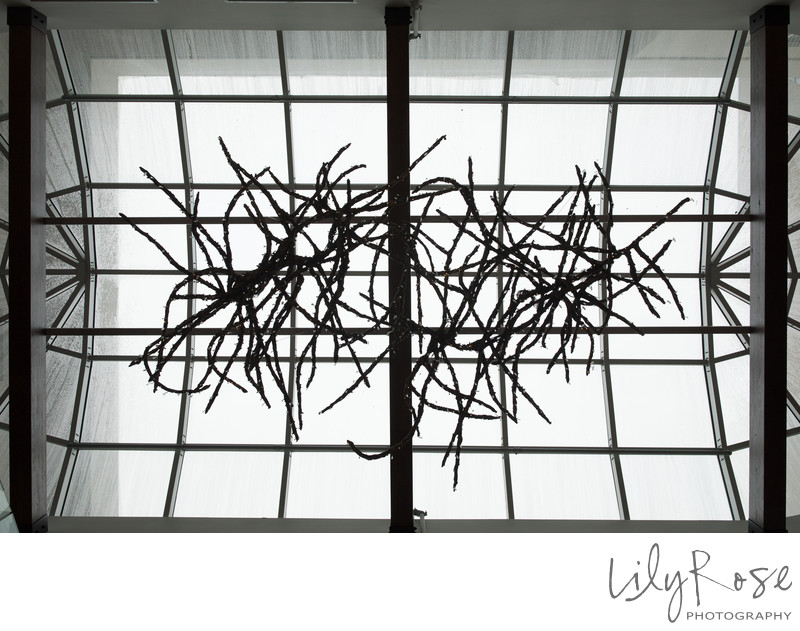 We met Kathryn and Timothy the next day at their room near midday. Our bride, an energetic vibrant health-conscious young woman chose Timothy as her future husband. An elopement was perfect for them as Timothy seemed to be someone who would not have enjoyed the spotlight of a large wedding ceremony. As Kathryn continued to get ready, Timothy and I began some of his portraits. A few minutes later we were off walking to town hall for a simple ceremony. On this wedding day in January we were met with a full day of rain, but this didn't deter us as it was the couples energy that we enjoyed photographing. A very simple and sweet ceremony took no more than 10 minutes at Town Hall and then we headed back towards the Archer Hotel to enjoy a few moments of romantic pictures.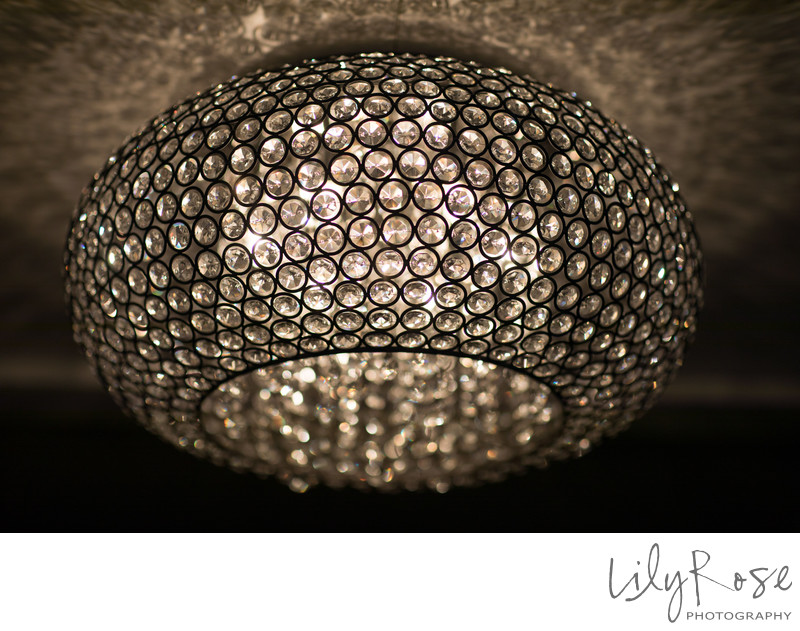 The day spent with Kathryn and Timothy was a perfect elegant elopement ceremony at the Archer Hotel in Napa. It was a pleasant change photographing nuptials at such a modern, stylish venue located in the heart of downtown Napa, California.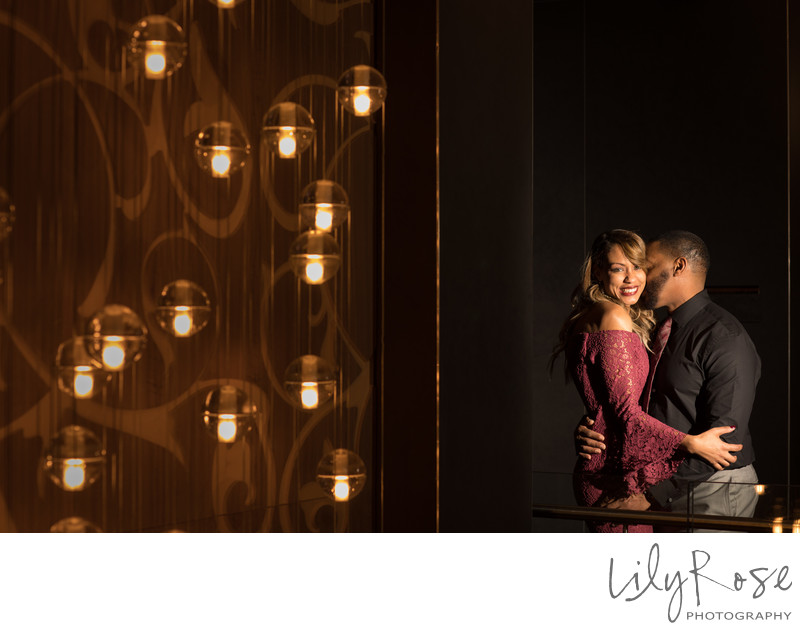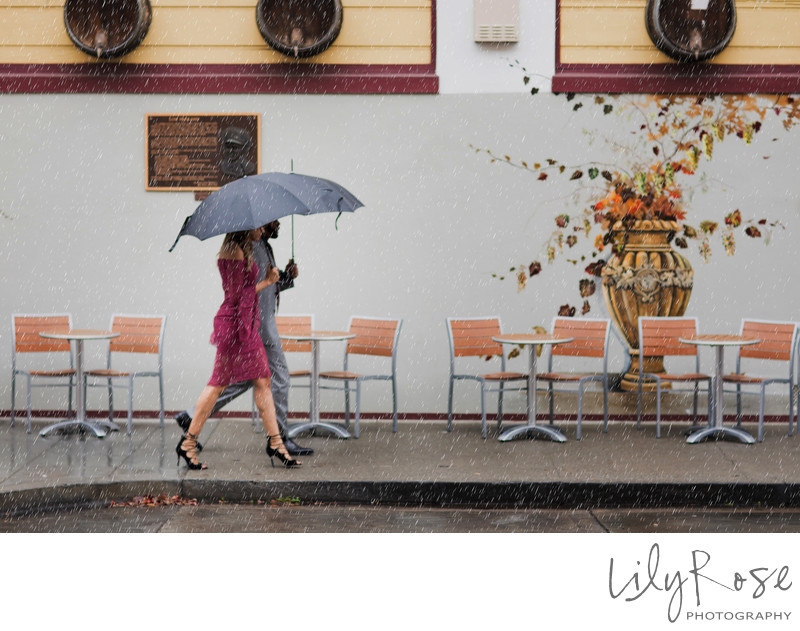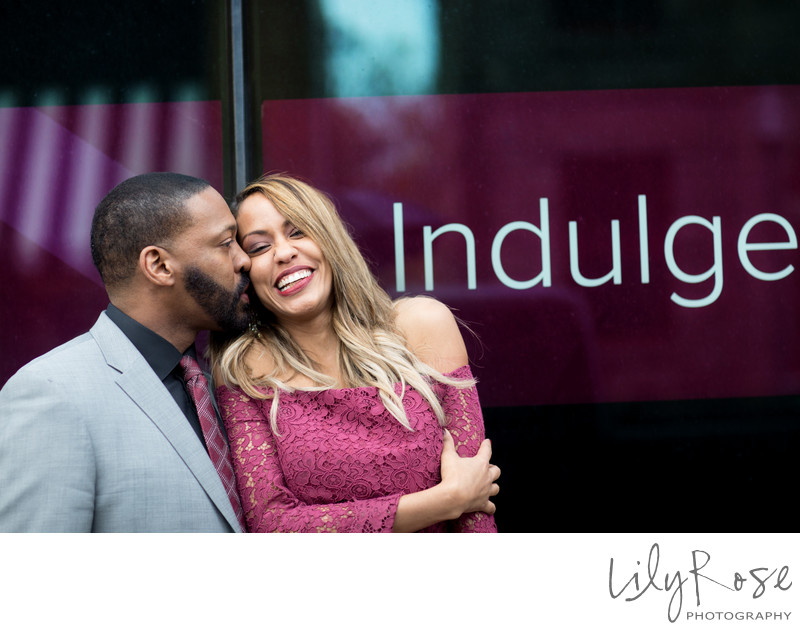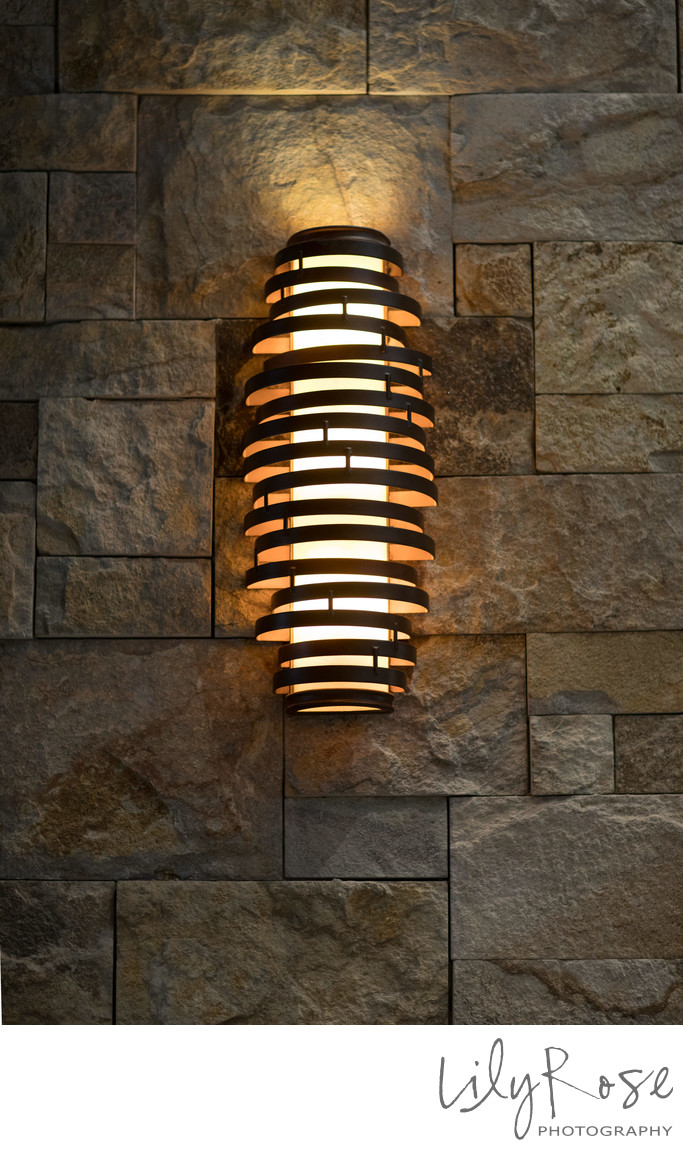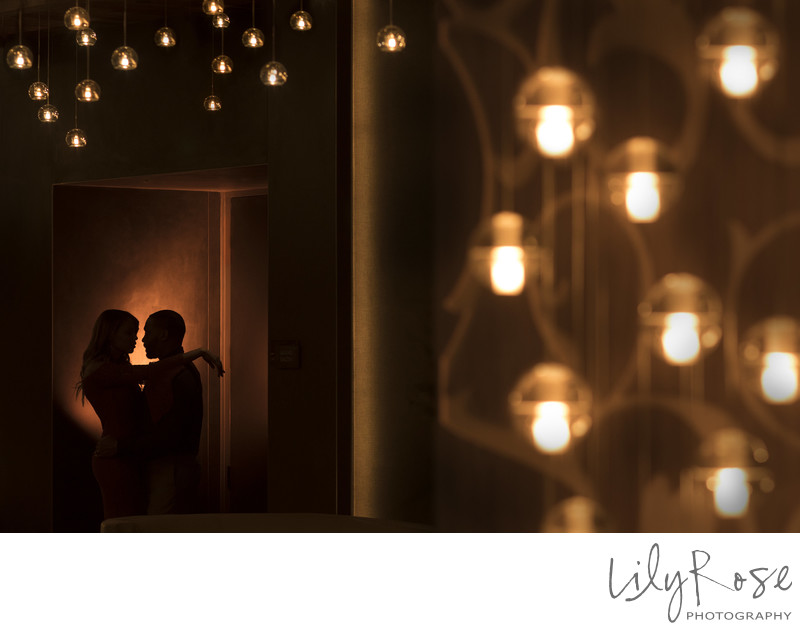 Location: 1230 1st Street, Napa, CA 94559.
Lily Rose Photography © 2023 - (707) 603-9062 Address: 1055 Broadway, STE. E1, Sonoma, CA 95476 debbie@lilyrosephotography.com Privacy Terms of Use