Ledson Winery Wedding Photography
Weddings at the Extravagant Ledson Winery and Vineyard
Ledson Winery and Vineyard, 7335 CA-12, Kenwood California 95409 is one of our favorite wedding venues at which to photograph. Located in the Sonoma Valley on a lush 17-acre estate, a French Normandy structure known as the "Castle" was constructed in 1989. The Castle is a photographer's dream site. Built with many architectural features which are unique to this winery alone and which make this venue truly exclusive. These features include marble fireplaces, an elegant sweeping staircase, cathedral type windows, and more than one bridal suite. Steve Ledson's son handcrafted the main ornate tasting bar in the center of the Castle. In all, the Castle boasts over 5 miles of handcrafted ornate wood inlays and mosaics making the interior one of the most majestic venues in Sonoma Valley.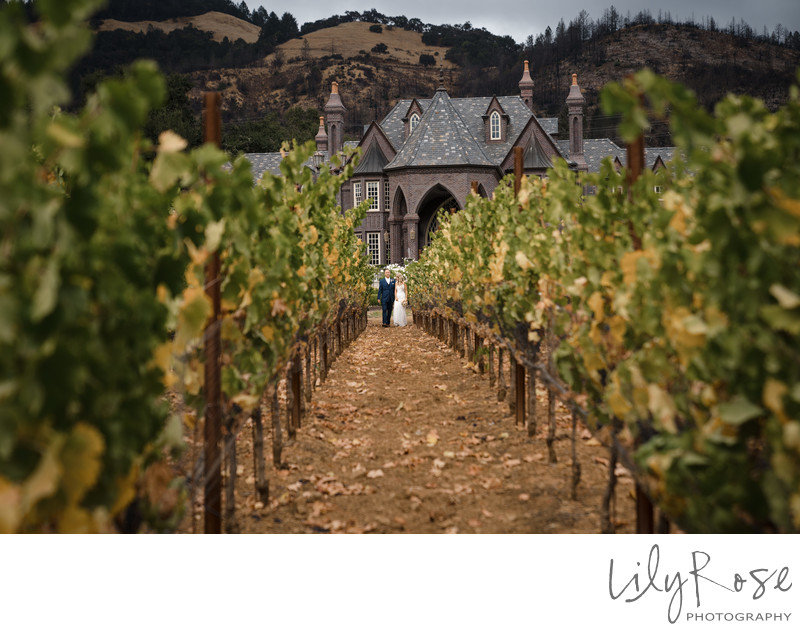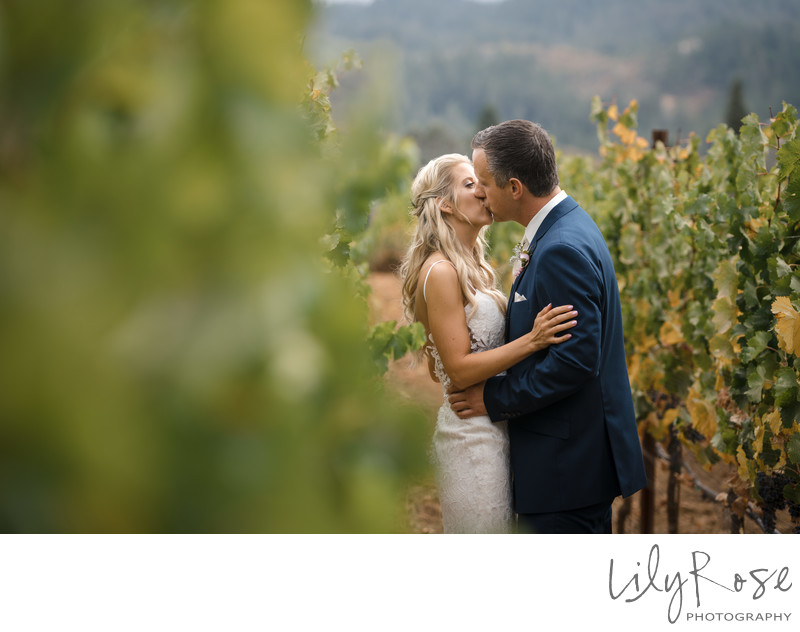 Romantic Vineyards at Ledson
The estate vineyards are beautifully groomed and perfect for a charming walk on a wedding day. With the Castle as a backdrop, any romantic photographs captured in the vineyards become just that more spectacular. Not only does Ledson Winery and Vineyard include breathtaking vineyards but the properties picnic area also boasts oak trees, which are in excess of 100 years old. If sprawling vineyards and oak trees aren't enough, the property also includes a majestic fountain located directly in front of the castle. This is the spot where many couples choose to have their ceremonies performed, as it's a site with few rivals throughout the Sonoma Valley. Located in the rear of the property an extra uniquely shaped fountain makes a grand centerpiece to an outdoor reception area capable of hosting a large gathering. Ledson is also ready for a change in weather or preference with a classic wedding pavilion for those couples that would choose an indoor reception.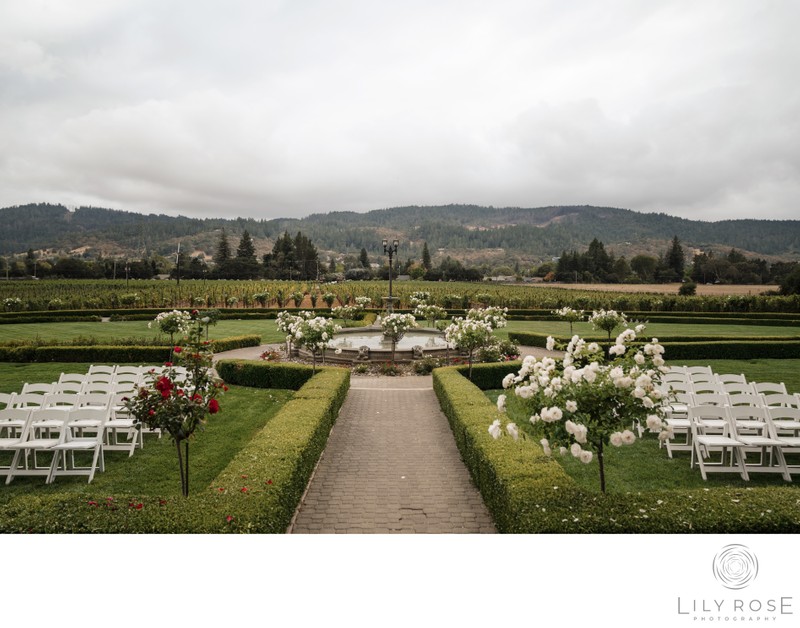 Wedding Proposal at Ledson
Ledson Winery and Vineyard is such a beautiful site it's often chosen as the perfect idyllic place to propose. Photographing such a special moment particularly when it's unexpected is a fantastic honor. Situated in the front of Ledson is their main fountain which is an ideal spot for such a passionate overture. Following your romantic offer of marriage, the staff at Ledson will go out of their way to make your proposal memorable by providing you a private wine tasting including some of their best award-winning wines. Your wine tasting will be held in any one of their private tasting rooms located throughout their stunning building.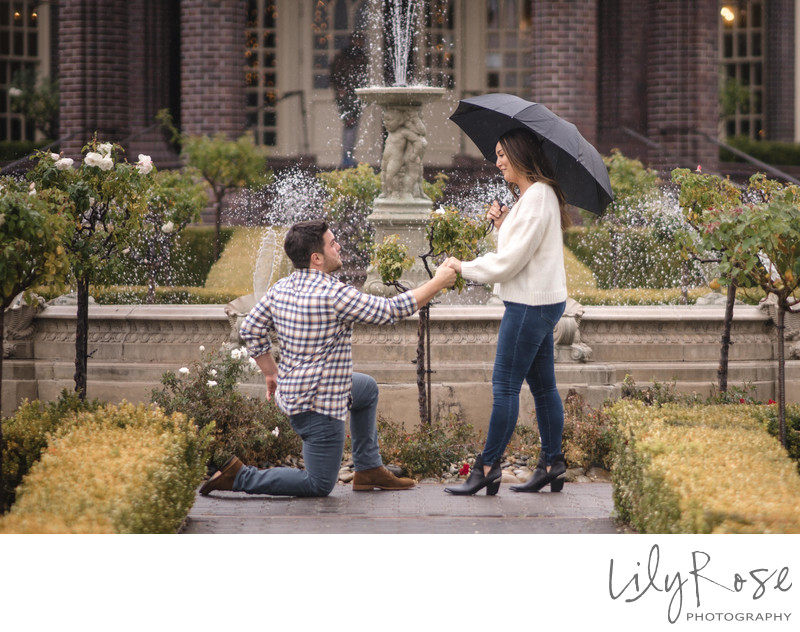 A Wedding Venue, built to Impress
Ledson Winery and Vineyard has become one of the most exclusive wedding venues in the Sonoma Valley. With a long history that spans more than five generations, the Ledson family have built a property perfect for wedlock. Dramatic decor and carriage entryway add to any "once in a lifetime" event. Ledson is a venue that is a wedding photographer's dream backdrop. Ledson is one of our favorite venues to capture a couple's special union ceremony.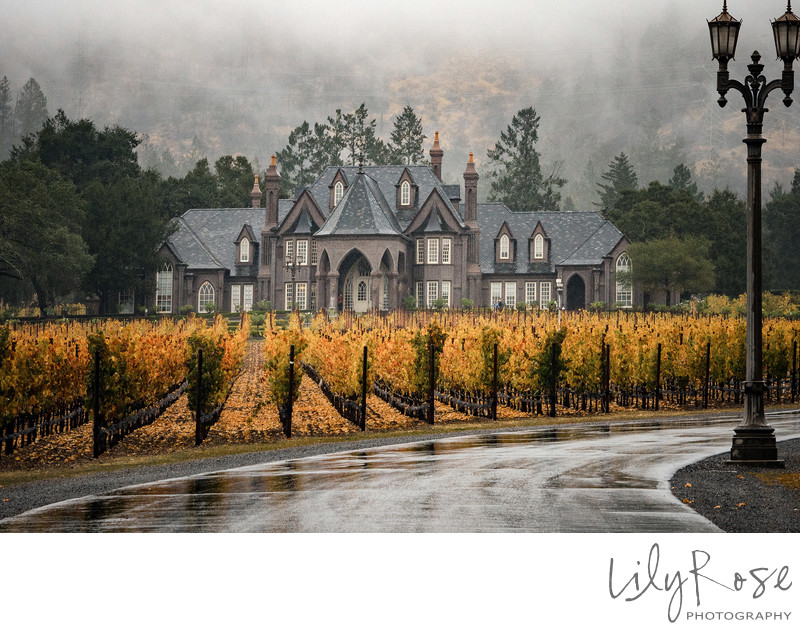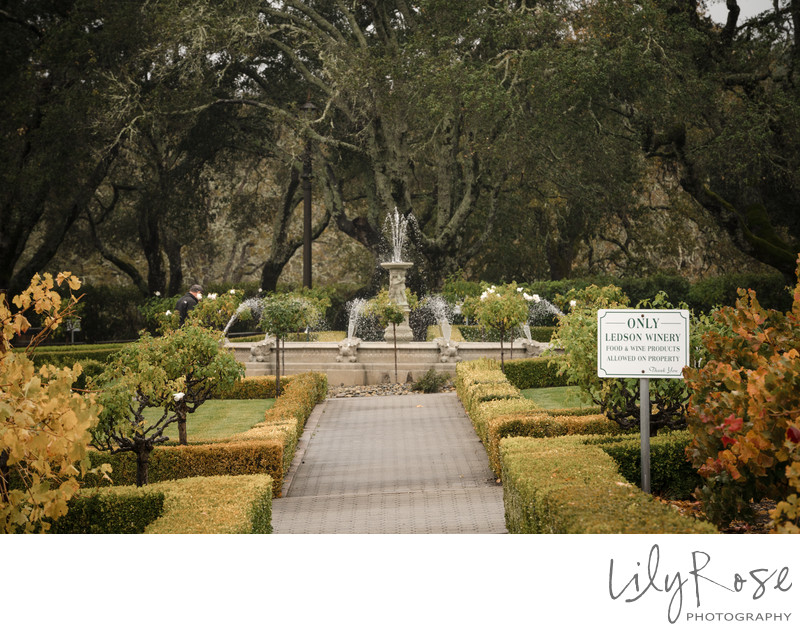 Location: 7335 CA-12, Kenwood, CA 95409.
Lily Rose Photography © 2023 - (707) 603-9062 Address: 1055 Broadway, STE. E1, Sonoma, CA 95476 debbie@lilyrosephotography.com Privacy Terms of Use